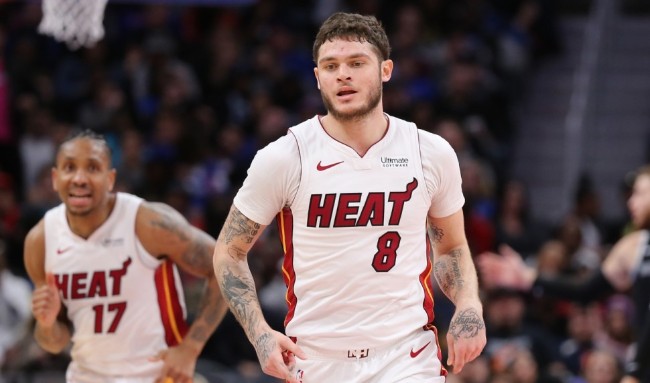 UPDATE: We finally know what Miami is getting back in its deal with Phoenix. The Suns will reportedly send Ryan Anderson, the veteran forward who has appeared in 15 games this season, to the Heat.
In an extremely interesting bit of news, it turns out Johnson isn't the only player heading to Phoenix. According to Shams Charnia, Wayne Ellington is heading to the Suns, too.
The Ellington development is a fascinating one, as he would seem like a prime candidate to get flipped to a contender between now and the trade deadline, although it remains to be seen if that will happen or not.

EARLIER: The Phoenix Suns have decided to make a trade for a guard, but much to the chagrin of LaVar Ball, this isn't a deal to get Lonzo Ball out of Los Angeles. According to a report by Adrian Wojnarowski of ESPN, the Miami Heat have agreed to a deal that will send Tyler Johnson out west.
The news of Johnson getting moved was confirmed by Tim Reynolds of the Associated Press.
https://twitter.com/ByTimReynolds/status/1093250839530164224
Johnson is an interesting case, as he's one of the dudes who got a huge payday during the cap spike in the summer of 2016. He agreed to a 4-year, $50 million deal with Miami, one that is both simultaneously backloaded (only about $11.5 million of that was paid out in the first two years) and features a gigantic player option for next season.
It is unclear as to what the Suns are going to send back for Johnson's services (most likely Ryan Anderson), but he does serve a function on a team that could use some point guard help. The 26-year-old Johnson has logged 91 percent of his minutes at the 1 this season, per basketball-reference, and is averaging 10.8 points, 2.8 rebounds, 2.5 assists, and 0.9 steals in 25.5 minutes per game for Miami.
We'll be sure to keep you updated as more information comes in about who the Heat will receive in this deal.