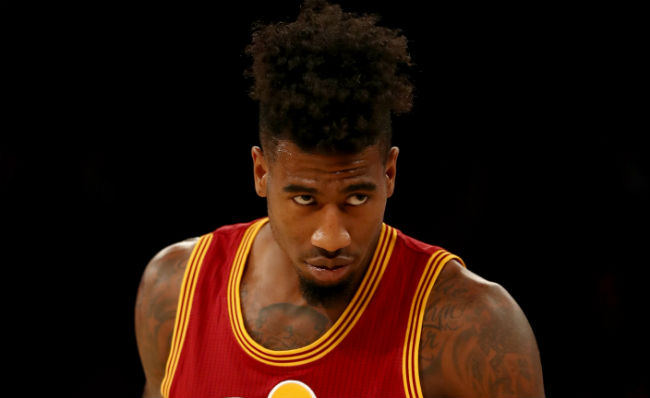 The Cleveland Cavaliers are one of the few legitimate NBA Championship contenders in the Eastern Conference, but their success relies heavily on whatever production they can get from the guard position now that they are missing Kyrie Irving's scoring. The Cavaliers, of course, dealt Kyrie Irving to the Boston Celtics for a package of players and draft picks that included Jae Crowder and Isaiah Thomas, but Thomas is still recovering from a hip injury he sustained last season.
Predicting what Thomas is going to give the Cavaliers this season is impossible. Cleveland is hoping for the best, but Thomas' hip injury was serious, and the physical nature of his game doesn't help matters. If Thomas it as his best, he's flying into the lane and finishing over, around, or through much bigger defenders, and that is very taxing on his 5-9, 185 lb frame.
The Cavaliers' current guard depth chart has Derrick Rose at the top, with some combination of Iman Shumpert, Jose Calderon, Kay Felder, and Dwyane Wade backing him up. Yes, the Cavaliers are considering playing Dwyane Wade at point guard this season.

To make matters worse for the Cavaliers, Shumpert left Wednesday nights preseason game with an apparent foot injury.
There were already questions regarding what kind of role Shumpert would have with the Cavaliers this season before he injured his foot. It's too early to tell how severe his injury is or what kind of impact it'll have on his role with Cleveland moving forward, but for both Shumpert and the Cavaliers, this isn't the best news.
Both Rose and Wade have been known to miss extended periods with various lower-body injuries, but it appears as though the Cavaliers are going to have to rely on them for now. The good news is LeBron James is an elite-level NBA player at every position. He'll be able to pick up whatever guard slack necessary during the regular season, but if the Cavaliers aren't at full-strength when the playoffs start, they could be in trouble.