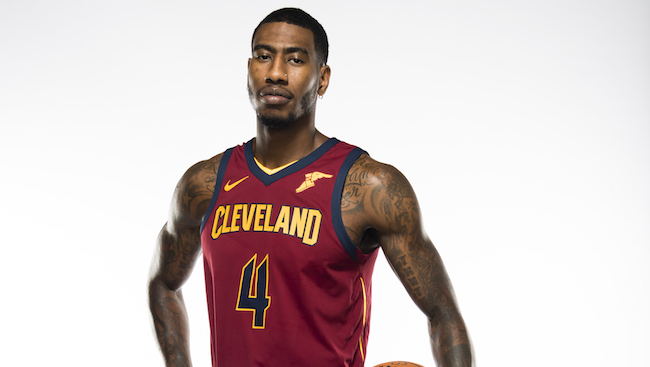 Iman Shumpert was not expected back by the Cleveland Cavaliers anytime soon. Now it appears that Shump's knee injury may keep him out even longer than expected.
The Cavaliers announced that Shumpert would ideed have surgery on his knee injury. The team first reported that Shumpert would miss time on Halloween with knee soreness. He was also injured in the preseason, adding up to a very disappointing year for him.
Earlier in the month the Cavaliers announced that Shumpert than would miss at least a week with the knee effusion.

But things did not get better for Shumpert after the rest, and on Thursday the Cavs announced he would be having surgery after a new evaluation by a team doctor.
Cavaliers guard Iman Shumpert (left knee effusion) was reevaluated following Tuesday's game by team physicians Dr. Richard Parker and Dr. James Rosneck. Due to ongoing symptoms, he will undergo arthroscopic surgery Friday morning at Cleveland Clinic Sports Health. His status and timetable will be updated post-surgery.
ESPN's Adrian Wojnarowski reported on Thursday that Shumpert is expected to miss 6-8 weeks because of the surgery.
The Cavs' backcourt has been shorthanded all year. Isaiah Thomas is working his way back from a hip injury that he suffered last year, while Derrick Rose is contemplating whether he wants to continue playing the game amid a checkered injury history.