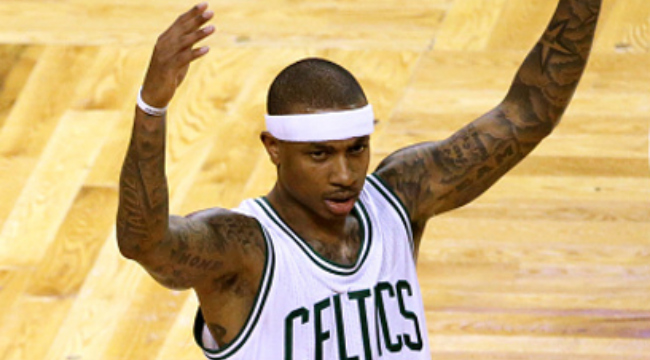 Lost in the copious amounts of hype for NBA 2K18 is that NBA Live 18 looks like it's going to be EA Sports' best basketball game in years. With James Harden on the cover, a killer soundtrack, and a whole host of fascinating additions to the game, NBA Live 18 deserves a ton of hype in his own right.
But with all that said, EA Sports is going to have to shake the fact that it's been a while since it has made a basketball game that wasn't panned by critics. We haven't seen much by way of gameplay yet, but based on this clip, the game might be slightly unrealistic. (Warning: The tweet features some very NSFW language.)

The gameplay itself looks pretty smooth, but as the tweet describes, this features 5'9 Celtics guard Isaiah Thomas turning into Bill Russell and swatting this person's shot. Thomas isn't exactly known for his ability to protect the rim, so this is an extremely weird thing to see.
Now in fairness to EA Sports, it's possible that the player who went up for the layup has zero ups and is pretty short, so anyone could block their shot, even someone as diminutive as Thomas. Plus Thomas has shown in real life that he can sometimes fly, and his video game character didn't exactly have to touch the sky to block this shot.
We're willing to give EA Sports a pass on this one. As for in-game Stephen A. Smith, well, we don't anticipate that he'll be nearly as kind.