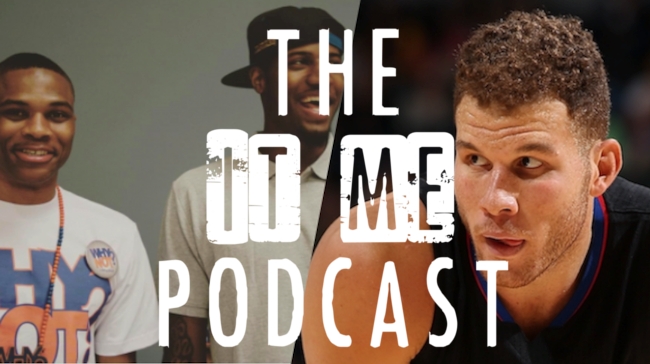 Hello, friends. NBA free agency got started at midnight on Saturday, so we decided what better time to record a podcast at 2 a.m. than now. This week's guest is the soothing sounds of CVS Bangers, Vol. 2, from the great DJ Hennessy Youngman, playing gently in the background on Martin's porch as we discussed everything that went down on the first night of free agency, from Paul George getting traded to the Thunder to the Blake Griffin signing to the Celtics doing nothing.
This was the rare "live" pod, with both of us in the same place — Martin's porch — to enjoy the craziness of the first night of free agency. Here's what we discussed on this week's episode:
How strange it was that Friday evening was crazier than the normal midnight free agency surge
Why Blake staying in L.A. makes more sense the longer you think about the CP3-Griffin dynamic
Blake Griffin: Future movie star
Rondo possibly to the Lakers? Good, bad, or just weird?
Steph Curry getting his money
How weird it is watching Woj on ESPN
ESPN's handling of Woj's first night
Why would you pay Kyle Lowry?
The Nets blowing up RFA again
The Celtics!
J.J. Redick in Philly making tons of sense
And much, much more!
As always, comments and tweets are welcome. Subscribe to us on iTunes, too! You can find Robby at (@rkalland) and Martin at (@martinrickman). Sports are great and so are friends, but sports are always better with friends.
Special thanks to the band Annabel for our intro and outro music. They're really good. You should buy their music at their website or perhaps see them play a show some time.