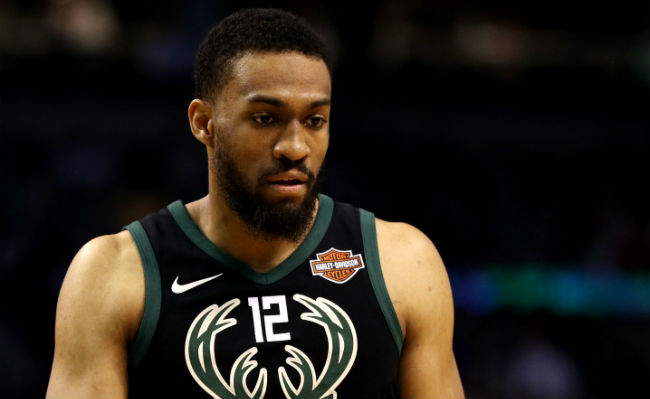 The Milwaukee Bucks are frustrated by the Boston Celtics through two games of their playoff series. But what's worse is that Jabari Parker is also frustrated by the Milwaukee Bucks.
Boston survived a frantic finish in Game 1 and had a much more comfortable Game 2 against Milwaukee, causing tensions within the Bucks organization to grow. For Parker, who faces an "uncertain" future as he heads to restricted free agency this summer, the lack of time on the court paired with two playoff losses was too much to take.
Parker had just two rebounds in 10 minutes of action in the Game 2 loss to the Celtics, and he admitted to reporters on Thursday that he's "frustrated" by a lack of playing time and doesn't think he's in his coach's "good side."

Despite a lack of significant productivity this year, you really do have to feel for Parker. His sky-high hopes for his career have been tempered by two ACL injuries, most recently the one he suffered last February that kept him out most of this season. He was welcomed warmly by Bucks fans when he finally took the floor in February, but Giannis Antetokounmpo is the focal point of the Bucks now. And according to the New York Post the team is reportedly frustrated with Parker himself, which means no one is very happy with the status of the second overall pick of the 2014 NBA Draft.
We'll see if Parker gets more time on the court in Game 3 on Friday, but if the Bucks come up short again his days in Milwaukee may be coming to an abrupt end this weekend.