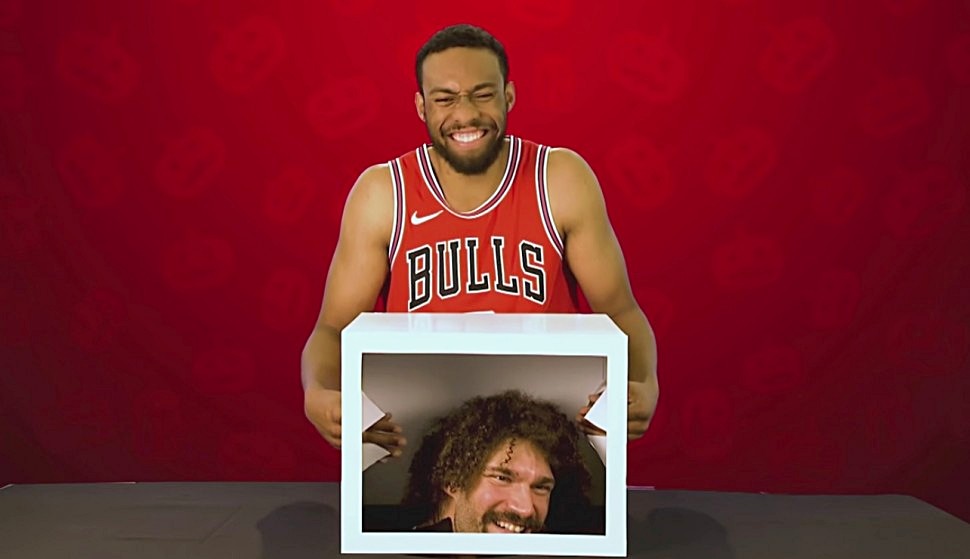 Jabari Parker and the Chicago Bulls haven't exactly gotten off to the best start this season, but that hasn't prevented their social media team from delivering some truly terrific content.
The Bulls got into the Halloween spirit this week with a game of "What's in the box?" and they were supremely successful in spooking Parker, with an assist from Robin Lopez. Take a look.

Some major takeaways here:
Robin Lopez is a wonderful teammate. He has been coming off the bench, and just notched a DNP-CD, but he takes one for the team and lets Parker run his hands all over his hair and face, including what appears to be a poke in the eye (too many of those in the NBA this week).
How Parker didn't immediately know the head belongs to Lopez after feeling those glorious locks is beyond me. I guess anyone who has watched him play defense already knows he is slow to react.
Both players' reactions are A-plus. Parker is legitimately unnerved by whatever is in the box, and his voice gets higher and higher as time goes by. Lopez is a tremendous foil, laughing at Parker's pain the whole way through while still maintaining enough silence to carry out the prank.
Suffice to say, this is great work all around from the Bulls. The NBA has been winning at Halloween for a long time now, most recently with the Blazers' costumes this week, and Chicago has added another chapter to that glorious tradition.