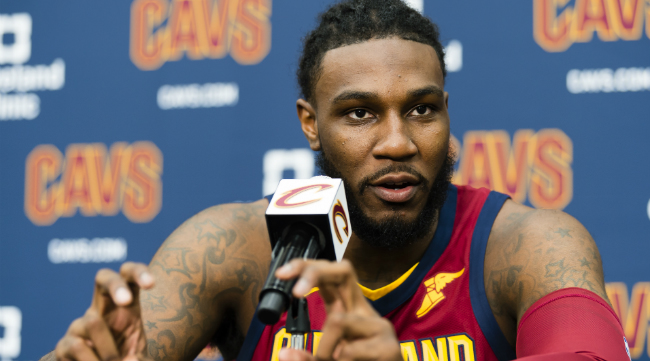 For some, a fourth-straight NBA Finals between the Cleveland Cavaliers and the Golden State Warriors is something of a foregone conclusion. The Warriors are the defending champions and the best team in the league, while the Cavs are the established beasts of the East, even though teams like Boston, Toronto, and Washington may have something to say about that.
We have a long time until we figure out whether or not we get Cavs-Dubs IV, as we're not even to the regular season yet. But for one of Cleveland's offseason acquisitions, the team is already getting prepared.
Jae Crowder, who came over in the deal that sent Kyrie Irving to the Boston Celtics, told Dave McMenamin of ESPN that he can tell where Cleveland's priorities lie as it prepares for the 2017-18 season.

"I can tell by schemes we've been putting in, it's all in place for that matchup, what those guys bring because they're very dynamic in how they play on the offensive end," Crowder said. "With us having a lot of different schemes in our back pocket is going to help come late."
While Crowder is new to the franchise, he's a veteran in the league and can sniff out what Ty Lue is trying to put into the Cavs' playbook this offseason. It's certainly ambitious, and if it's true, the team seems like it'll very much be prepared if it gets to the Finals again.
Then again, there's no guarantee that Cleveland makes it that far. With LeBron James' free agency looming over the franchise, something like this would absolutely get criticized if the Cavs "don't look focused" or something en route to getting bounced before the Finals. It's always an interesting balance with stuff like this, but if Cleveland and Golden State meet up again next summer, at least the Cavs will be ready.