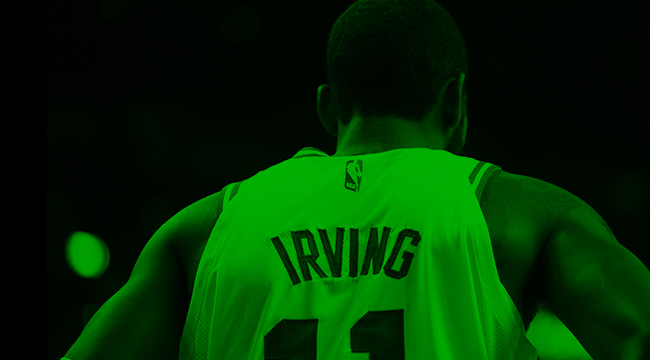 Sometimes we know who the MVP is going to be before the season even starts. Last year, after Kevin Durant left the Oklahoma City Thunder for the Golden State Warriors, we expected Russell Westbrook to go bonkers, and he did just that, posting an average triple-double for only the second time in NBA history.
Other times, the MVP comes as something of a surprise. Stephen Curry was hardly the favorite when he won for the first time 2014-15. Derrick Rose came from out of nowhere to win it in 2010-11. Not a sole thought the Phoenix Suns scored the league's next MVP when they signed Steve Nash away from Mark Cuban and the Dallas Mavericks.
Sure, there are times the favorites win. But sometimes it's the guy you didn't expect, and the way this crazy season has started in the Land of the Upside Down, why can't this be one of those years?
Here is a short list of unexpected players who could walk away with this year's award if things break right — or at the very least, could garner some support. I've listed them in order of likelihood.
This list excludes Giannis Antetokounmpo, LeBron James, James Harden, Kawhi Leonard, Russell Westbrook, James Harden, Stephen Curry and Kevin Durant, who are all considered favorites for the award.

Kyrie Irving
Kyrie Irving has the best chance of being a dark horse winner for the simple reason that he is the best scorer on a team that could very well end up with the No. 1 seed. That powered Isaiah Thomas to a fifth-place finish in voting last season.
Additionally, there is a great chance for him to pick up the "narrative" argument as the Celtics are without his co-star, Gordon Hayward for what is essentially the entire season after Hayward's gruesome injury on opening night.
Finally, Irving's incredible ability to score off the bounce and clutch-time performances are what MVP votes are made for. Granted, he'll have to continue his improved defense and passing, but there's Lloyd Christmas chance he wins the award.
Blake Griffin
When the Los Angeles Clippers traded Chris Paul to the Houston Rockets, it was easy to spell doom and gloom for the franchise. Blake Griffin has other ideas.
He's averaging a career-high 23.3 points to go with 4.3 assists and 8.5 rebounds in leading the Clippers to a 4-2 start. Well, it was a 4-0 start before they dropped their next two, which included a drubbing at the hands of the Golden State Warriors. So, it wasn't perfect.
Still, the Clips have a solid defense, a balanced offense and are eighth in the league in net efficiency, per NBA.com. If Griffin can push the Clippers into a top-four seed, he'll get some voting recognition. A win would be tough, but a top-five finish is entirely plausible.
John Wall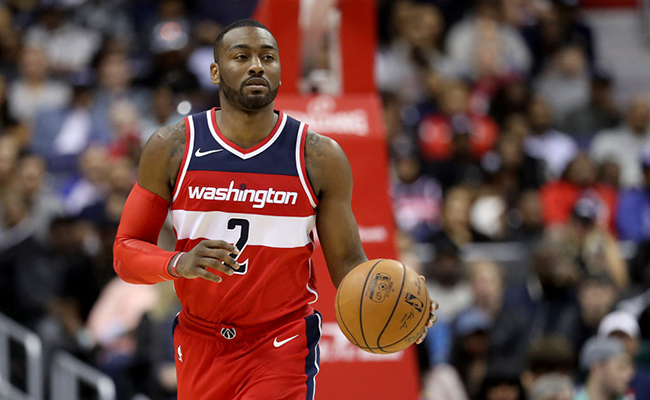 Another candidate for "most important player on the best team in the Eastern Conference" could be John Wall. He averages 20 points and 10 assists as a matter of routine. And he's one of the best defensive point guards in the game.
Where he can struggle, though, is with his efficiency, and this year has started even slower than most, as he's shooting a paltry 43.5 effective field-goal percentage, which is almost five percentage points lower than it was last season. He'll need to boost that back up to be taken seriously as a contender for the award.

Jimmy Butler
Butler's numbers have not been overwhelming. He's averaging 16.2 points, 5.4 boards and 4.4 assists—all down from last season. If the Minnesota Timberwolves finished in the top-four of the Western Conference, though, he still has a better MVP argument that Karl-Anthony Towns who is averaging 24.1 points and 11.9 boards.
The numbers will balance out a little as the season progresses, but one advanced metric that is worth noting: The Timberwolves' net rating is plus-0.7 with Butler on the court, which makes him the only one on the team with a positive net rating.
Another area Butler is making a difference is in the clutch, where the Timberwolves are 4-1 in games that came down to the last five minutes. Last year, they were 15-30. Butler is one of the best clutch performers in the league on both ends of the court, and his impact is why Minnesota is turning close losses into close wins.
Marc Gasol
Gasol is averaging 20.1 points, 9.7 rebounds, 3.1 assists and 2.0 blocks. Ten players have averaged 20/10/3/2 for a season in their careers; seven of them have won the MVP at some point in their careers: Kareem Abdul-Jabbar, Tim Duncan, Shaquille O'Neal, David Robinson and Kevin Garnett.
The other three, Bob Lanier, Patrick Ewing and Artis Gilmore are in the Hall of Fame.
If Gasol can do all that, while averaging 1.7 threes per game, and help the Memphis Grizzlies to continue grinding out impressive wins, he certainly will earn a place in the MVP conversation.
Honorable Mentions
Anthony Davis and DeMarcus Cousins are both putting up MVP-type numbers, but it's hard to envision the New Orleans Pelicans getting enough wins for them to earn the award. What little attention they do get will be split between the two.
Damian Lillard has a distant chance at it if he can lead the Portland Trail Blazers to a top-four seed, but that seems highly unlikely as the Western Conference is so tough.
Chris Paul or Paul George might generate some conversation if something were to happen to Harden or Westbrook, respectively.
Kyle Lowry and DeMar DeRozan both could get some looks if the Raptors finish with the top seed in the East, but both their numbers are down this year.
Victor Oladipo will be an incredible feel-good story if he continues to make the Indiana Pacers winners and dominate the way he has been during the early part of the season.
As always, we'll have to wait and see. And of course, there is a very long way to go this season.