MVP runner-up James Harden recently participated in the "Play My Tweet" game for Foot Locker hosted by ESPN's Kenny Mayne, and the internet sure had some bizarre requests for the Houston Rockets' superstar.
The concept of the game is simple: Harden takes a jump shot, and if he misses it, he has to do whatever is requested in the random tweet.
Harden did his best to not have to wear pajamas or write a signature with his off-hand, but he wasn't so fortunate to avoid some of the particularly weird suggestions that Twitter had for him such as wearing a clown nose, eating ice cream, and riding a unicycle all at once.
Taking a selfie with a real live camel.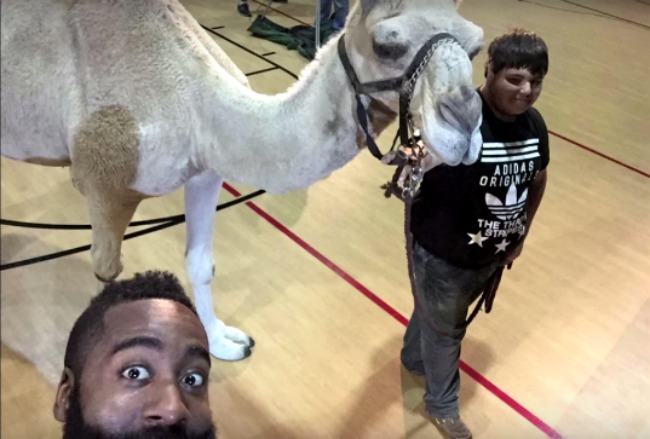 Having a tea party and singing "I'm a little teapot."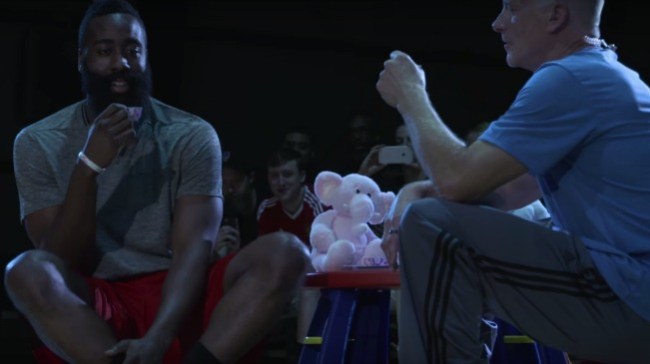 And, of course, buying someone a car.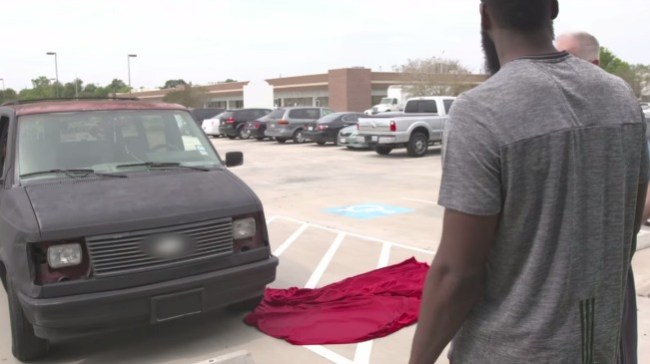 It wasn't all weird, though. Good-guy Harden also donated money to a veteran's affairs hospital in Virginia, met a young fan who looked up to him, and dropped in on a group of unsuspecting local high school teachers even though he actually made the shot in which the request was submitted.