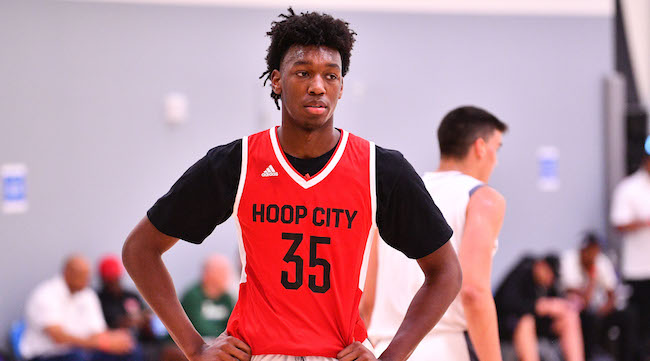 For a long time, the college recruitment of James Wiseman has been big news in the basketball world. On Tuesday, the talented high school senior announced his commitment and, in the end, it was a landmark recruiting victory for Penny Hardaway and the Memphis Tigers.
Wiseman, who is the consensus No. 1 player nationally in the Class of 2019, chooses Memphis over a group of suitors that included Kentucky. In the latter stages of his recruitment, it became quite clear in the eyes of many that it was a two-program race between Memphis and Kentucky and, in some ways, it is stunning to see the top overall recruit choose to pass on the allure of Lexington and John Calipari — who hasn't landed a top overall player in a recruiting class since Nerlens Noel in 2012.
With that said, it isn't a surprise in this case, as Wiseman hails from East High School in Memphis and was once coached at the AAU level… by Penny Hardaway.

Though it is early for this type of discussion, many believe that Wiseman is the front-runner to be the No. 1 overall pick in the 2020 NBA Draft and he has drawn comparisons to Chris Bosh as a 7-foot left-hander with all kinds of skill. He is both long and explosive athletically, with the ability to score from all levels and the theoretical promise to provide significant defensive value in the future. That kind of package can (and would) be tremendously valuable at the professional level but, in the meantime, Memphis picks up a significant coup in the world of college basketball.
In the future, it will be very interesting to see Hardaway, and a staff featuring Sam Mitchell and Mike Miller, battle against Calipari and others for top-tier high school players. The early returns are very strong for the Tigers, however, and James Wiseman is the crown jewel of Hardaway's early tenure at the helm of his alma mater.