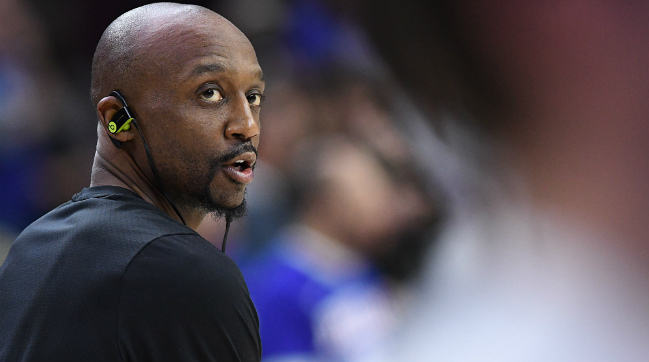 Let's head back to Game 3 of the 2014 Eastern Conference Finals between the Indiana Pacers and the Miami Heat. By the time the clock hit zero, the Heat were able to secure a win and inch ahead in the series, 2-1. But the final score seemed to be merely a subplot for a fleeting moment, because this game was famous for Lance Stephenson doing everything he could to annoy the heck out of LeBron James.
Most notably, Stephenson was checking James defensively and, for some reason, thought it'd help get in the Heat star's head by blowing in his ear. To this day, watching the clip of the incident — which includes James laughing at Stephenson's antics — is really funny.
Now, fast forward a few years to Monday night. James is back in Cleveland, Stephenson bounced around before returning to Indiana, and the Pacers are in Milwaukee taking on the Bucks. Hoops fans were reminded of the aforementioned moment because Jason Terry decided he was going to blow in Stephenson's ear after canning a three in his face.

This didn't sit well with Born Ready, who responded two quarters later by hitting a three and returning the favor. The difference was instead of blowing in his ear, Stephenson looked like he just blew in Terry's face.
After the game, Stephenson acknowledged that Terry blew in his ear and that "I had to get him back," according to Scott Horner of IndyStar. Stephenson ended up getting the last laugh in multiple respects on Monday night, as his 11 points were better than Terry's nine and the Pacers came out on top, 92-89.