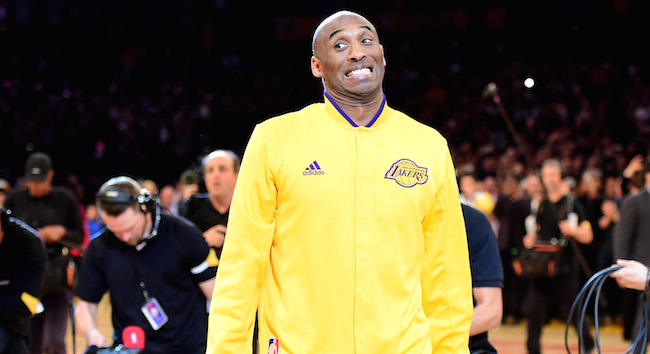 Kobe Bryant's jersey retirement ceremony is the hottest ticket in the NBA. Sure, Lakers tickets are generally pricy, and people are always willing to shell out cash when the Warriors come to town, but fans in Los Angeles are stoked about the opportunity to be in attendance as Kobe's Nos. 8 and 24 are raised into the rafters.
As it turns out, the ceremony is so highly-anticipated that even the Warriors want to check it out. Golden State coach Steve Kerr spoke to a member of the Lakers' media and jokingly asked if the team can hang out and watch the ceremony.
Sure, he said it in a lighthearted way, but let's face it, everyone who will be in the arena will want to be pat of this moment. And the good news for Golden State is that Lakers president Jeanie Buss understands this, as she invited the Warriors to check out the ceremony.

There is no word on whether or not the Warriors will accept this invitation, but it would be cool if this started a trend whenever a team retires someone's number. This honor is usually reserved for those who have made a lasting impact on the sport, and seeing the opposing team put aside their competitive spirits to be a part of a moment that goes beyond the game that is being played on any given night would rule.
If this does happen, though, I would like to request that every member of the Warriors has to wear one of the insane hats that were made especially to honor Kobe on Monday night.