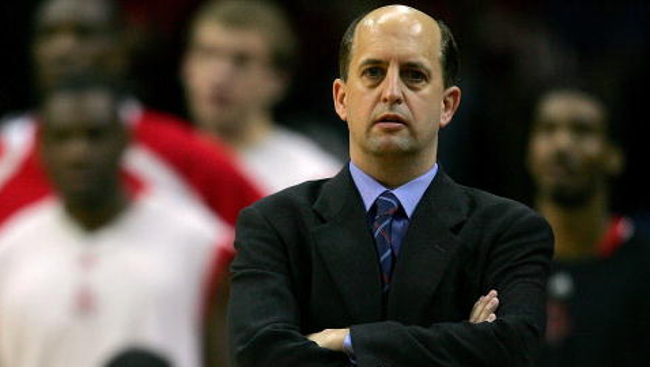 Jeff Van Gundy is fresh off of leading Team USA to a semi-spectacular come-from-behind win in the FIBA AmeriCup championship game last weekend. Despite the squad being comprised of G-League players, it was just another extension of USA Basketball's global dominance over the sport.
Speaking of dominance, Van Gundy was back in the states on Tuesday and joined the Sirius XM NBA Radio show with Frank Isola and Brian Scalabrine to discuss the Warriors and what, if anything, can be done to topple their fiery reign over the league. To put it mildly, the former NBA coach isn't too optimistic about anyone else's chances this year or, for that matter, anytime in the foreseeable future.
Van Gundy has made an entire broadcast career out of his blunt-force observations, and this is one of the better JVG bombs he's dropped on us in a while. It's also probably accurate. It's very difficult to imagine anyone truly challenging the Warriors next season. Several teams in the West have improved dramatically, but it's still likely not enough.
Barring some unforeseen banana boat reunion, that doesn't figure to change much the year after, either. We might be stuck watching the Warriors dominate the league for years to come, but at least we'll have Van Gundy by our side to give voice to our collective angst.