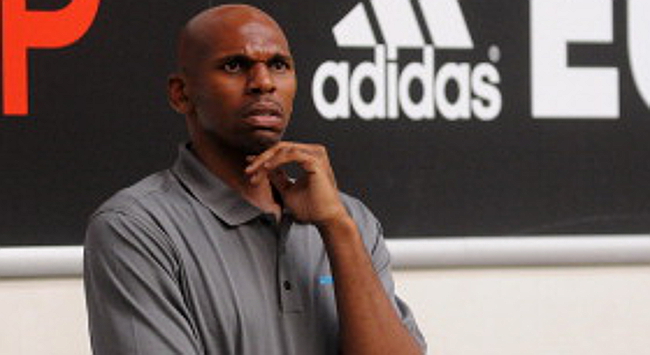 Former two-time All-Star Jerry Stackhouse played 18 seasons in the NBA and was a highly-respected veteran toward the end of his career. He worked as a broadcast analyst for a few years after retiring from basketball but made his first foray into coaching as an assistant with the Raptors last season as they secured the No. 2 seed in the East and made it all the way to the conference finals.
Prior to this season, he was named head coach of Toronto's D-League affiliate, the Raptors 905, and was recently announced as the Coach of the Year winner. Via NBA.com:
In his first season as the Raptors 905 head coach, Stackhouse led the team to its first Central Division title and a league-best 39-11 mark, including an NBA D-League record 21-4 on the road. The second head coach in franchise history, Stackhouse guided the team to a 16-game improvement over last season. Raptors 905 was the only team in the NBA D-League to hold its opponent to less than 100 points per game this season.

In December, Stackhouse received the only Coach of the Month award in team history, directing the 905 to a then team-best 9-3 record for the month. Raptors 905 improved the following month, finishing January with a 10-2 record and once again in March, finishing the season with an 11-2 record in the month.
It's a great look for Stackhouse if he eventually wants to parlay this into a coaching gig in the NBA. From what we understand, he certainly has the personality (and the technical fouls) to stalk the sidelines in the big leagues and demand respect from everyone around him.
(Via NBA.com)