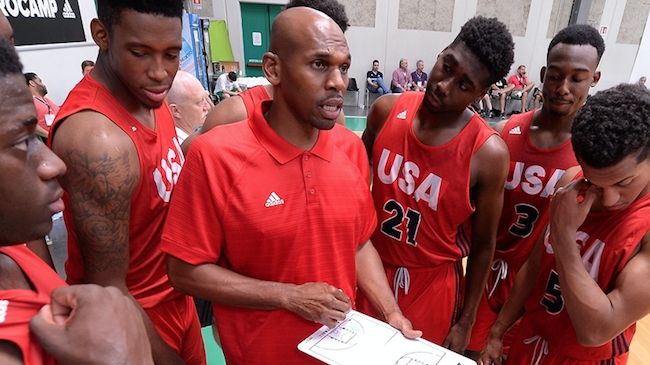 This year's NBA coaching carousel has already kicked into high gear as the Suns, Knicks, Magic, Hornets, and Grizzlies all have begun coaching searches while the Bucks will join that group shortly whenever their postseason run ends under interim coach Joe Prunty.
The Knicks search is, to this point, the most interesting of the bunch as they are targeting a variety of big names along with a surprise or two, but as tends to happen there's some overlap in the candidate pool for many of the teams. David Fizdale is one of the hottest names on the market and has known interest from Phoenix and New York, with the potential for other teams to be in the mix for the ex-Grizzlies head coach as well.
The other hot name on the market is Jerry Stackhouse, who has spent his post-playing years building quite the impressive coaching resume, most recently as the coach of Toronto's G League team, Raptors 905. Stackhouse's squad has been a dominant defensive group in the G League, winning the 2017 G League championship and were the runners-up in 2018. He is now reaping the rewards of that success by landing an interview with the Knicks, and on Monday it was reported he added two more interviews to his upcoming schedule.

Stackhouse played 18 seasons in the NBA, finally hanging it up in 2013 after a season in Brooklyn, and quickly found himself as an assistant in Toronto before taking over their G League squad. His ability to connect with young players in the G League while also establishing a team defensive identity makes him a strong candidate for many of these teams poised for a rebuild.
The Magic and Knicks have both already hit the reset button as franchises, while the Hornets' cap sheet indicates they may need to find a way to do the same soon, which makes Stackhouse a sensible person to interview for all three teams.