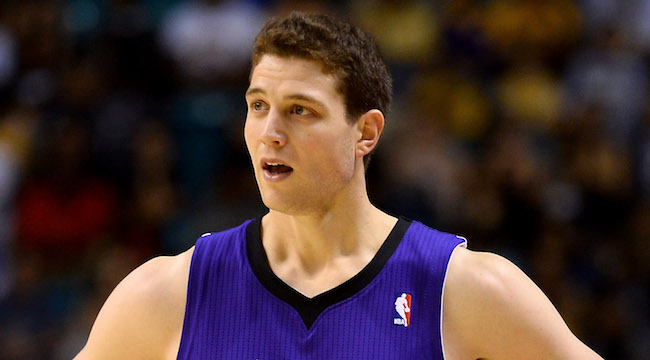 Jimmer Fredette did not appear in an NBA game last season, but that apparently is not stopping the former BYU star from capitalizing quite well on his on-court performance and off-court fame. On Monday evening, word broke that Fredette is rolling out a brand new signature shoe courtesy of 361 Degrees in China and, in short, the sneaker is being well received.
Fredette is, by any measure, one of the best players operating in China and he led the Chinese Basketball Association in scoring a season ago with a wild 37.6 points per game average. Still, that simple impact isn't quite enough to gain the notoriety necessary to really move product on the shoe market and it is Fredette's overall appeal that makes the difference.
In short, the former top-10 NBA Draft pick has a worldwide following and, even amid whispers of an NBA return at some point, Fredette is doing just fine over in China. These sneakers may not rival central releases from the big companies stateside like Nike, Adidas and Under Armour but they do look sleek. Given his crossover appeal, Fredette's sneakers might fly off the shelves in China.
Jimmer Fredette never broke through as an NBA standout but that isn't stopping him from being one of (very) few players internationally to have a signature shoe.