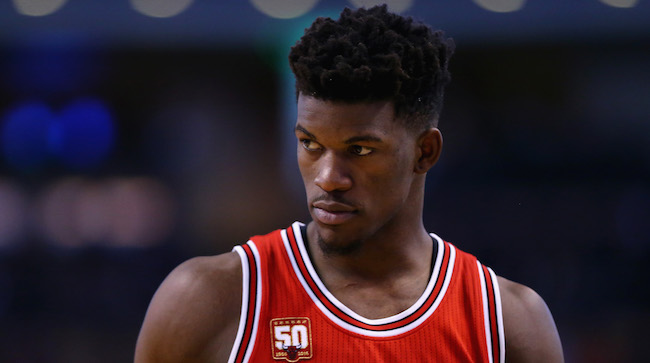 Jimmy Butler is having a career year, but the Bulls have not had similar team success this season. Chicago is currently a game and a half back of the Pacers for the 8-seed in the Eastern Conference as the Bulls have struggled to a 5-9 mark in the month of March.
Chicago was reportedly linked to trade talks involving Butler for the better part of two months leading up to the NBA trade deadline, but nothing materialized and Butler remains in a Bulls jersey. However, with the team dragging its heels to the finish line of the regular season and looking like they'll miss out on the postseason, Chicago is approaching a crossroads this summer.
Rajon Rondo's contract is only guaranteed for $3 million next year, so the Bulls can easily waive him and eat that off of next year's cap space. There are many expecting Dwyane Wade, who is out for the rest of the season with an elbow injury, to opt out of his option. Nikola Mirotic and Michael Carter-Williams will be restricted free agents and Anthony Morrow will be an unrestricted free agent, meaning the Bulls could potentially see five of their seven highest paid players leave this summer.
The only two remaining would be Robin Lopez and Jimmy Butler, but don't be surprised when Butler trade rumors heat up again leading into June's draft and beyond if a deal isn't done by draft night. In fact, according to Kevin O'Connor of The Ringer, one front office source told him Jimmy Butler is "as good as gone" this summer from Chicago.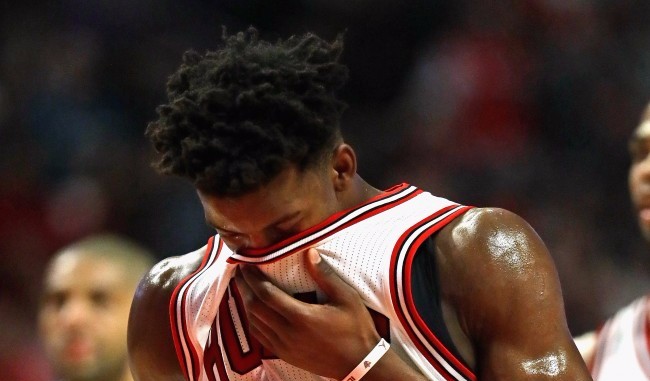 The question is where could Chicago – which if they do plan on moving Butler would be entering a rebuilding phase – find the assets they desire in exchange for their superstar. The obvious potential trade partner is Boston, the team that was linked to Butler at the trade deadline and still has tons of future draft assets at their disposal.
There are three key factors that could effect how willing the Celtics are to make that trade happen this summer. The first will be how they perform in the playoffs. If they come close to winning the East or even succeed in doing that and lose the Finals, Danny Ainge might finally see this as the championship window worth moving future assets for another bonafide star to make a push next season. Second, once the NBA Draft Lottery happens we'll know where Boston's 2017 picks will be, and that could have an effect on what they're willing to part with.
The third is that Paul George, who emerged late at the trade deadline as a rumored target of Boston as well, also could find himself on the market along with Butler. One of the things that spooked teams off of George at the trade deadline was his reported desire to play for the Lakers if he didn't stay in Indiana, but Boston might think they can convince him to stay in 2018 and be part of a championship caliber squad.
If Boston passes on Butler, either for George or to hold onto picks, the other possible trade destinations behind the Celtics are a little bit fuzzier. Most teams with the assets to entice the Bulls into trading Butler are also in the rebuilding phase, while teams that would see Butler as a player they want to jump into contention lack young assets or draft assets to move.
For example, the Hawks reportedly inquired about Butler at the deadline as well, but they don't have the assets to deal that Boston has and likely wouldn't want to make that deal without knowing what Paul Millsap will do as a free agent this offseason. The Lakers have young assets, but they're best served to wait another year and try to scoop up George in free agency.
Then there are wild card teams like Minnesota, which O'Connor used as an example if they landed the top pick. Even without the No. 1 pick, the Timberwolves could produce a package of picks and young players to try and pair Butler with Karl Anthony-Towns and begin making a push into playoff contention in the West.
The Bulls will face the same problems this summer in finding a package of assets that matches Butler's value that led them to holding onto him at the trade deadline, but the team faltering down the stretch might be enough of a catalyst for them to lower their demands in an effort to reset.