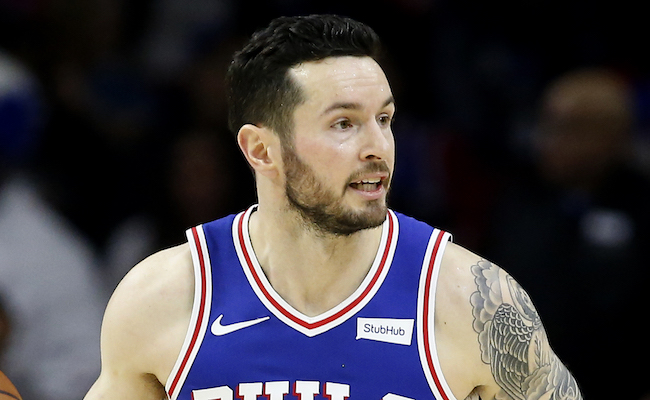 Heading into 2018 free agency, J.J. Redick was in a strange position. The all-world shooter signed what he described as a "tricky" one-year contract before the 2017-2018 season and, in short, Redick provided exactly what the Philadelphia 76ers envisioned when adding him at a high, short-term price.
However, Redick's contract situation was inextricably tied to loftier pursuits from the Sixers and, even beyond that, the "balloon payment" nature of his last deal was always going to make things complicated moving forward. With the Sixers missing out on Paul George and LeBron James this summer, they've turned their attention to building their roster around Joel Embiid and Ben Simmons once again.
The biggest need in Philly is shooters, so it made sense to learn that the Sixers were bringing Redick back for the 2018-19 season on another one-year deal, but this time for a much lower price.

Redick averaged a career-best 17.1 points per game in a supporting role for the Sixers last season, knocking down 42 percent of his threes and providing much-needed floor spacing. Though he will never be a lockdown defender, Redick competes on that end and, with a team headlined by a primary ball-handler with shooting questions in Ben Simmons, it is hard to emphasize how much a player like Redick meant on the floor.
Beyond that, there is always a market for one of the best shooters in NBA history and, even at the age of 34, Redick displays little sign of slowing down. The Sixers will maintain some cap flexibility for 2019 free agency while holding on to some flexibility moving forward if they renounce Amir Johnson's rights (or if Johnson signs elsewhere) to continue adding some smaller rotation pieces.