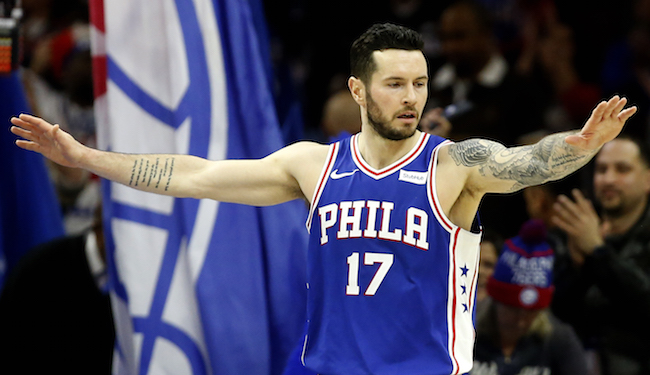 The Philadelphia 76ers' season came to an end on Wednesday night at the hands of the Boston Celtics, and while losing a series to a hobbled Celtics squad certainly hurts, the future is bright in Philly. Their young players are going to, theoretically, keep developing, while they have the room to potentially average a superstar in free agency this offseason.
It also helps that the team isn't suffering much in the way of major losses in free agency. Two players they lose, Marco Belinelli and Ersan Ilyasova, were midseason acquisitions. A third, Amir Johnson, played 15.8 minutes per game and was not part of the playoff rotation.
The biggest loss is J.J. Redick, who connected on 42 percent of his threes and started all 70 games he appeared in during the regular season. Redick was a stable veteran in the rotation and provided helpful floor spacing that helped Embiid and Simmons thrive. The good news for Philadelphia is that Redick told the press on Thursday morning that he does hope to return to the team if, of course, the money lines up.
Redick also spoke glowingly about his year in the city and with this team, which surely helps the Sixers as they get to the negotiating table.
The Sixers certainly sound like a team that is going to be aggressive in free agency, especially as it hopes to land the biggest fish in the pond, LeBron James. Philadelphia could certainly be a bit of a wild card with, say, a trade for Kawhi Leonard or making a push for Paul George. But in the event it strikes out on everyone, the team should have about $30 million in cap space to play with. That's money that could certainly go towards a deal on Redick, who signed a one-year, $23 million deal with the franchise this past offseason and figures to be looking for a longer term deal, albeit with a bit of a smaller annual cost.