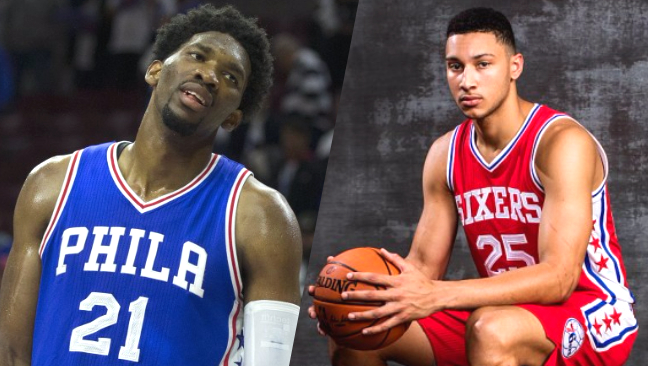 No person cares about anything as much as Joel Embiid cares about Chandler Parsons' celibacy. On Monday night, Embiid hopped into the comments of an Instagram Live broadcast that Parsons was doing and asked if he was a virgin. Why? Who knows! Embiid exists to mingle in Parsons' sex life – a few months ago, he wanted Parsons to "smash" a woman who wanted to slide into his DMs.
It's incredible silly, almost to the point of being immature. It's also kind of weird. But even if it's strange, Embiid's dedication to this bit is admirable. His latest social media hijinks came on Tuesday, when Ben Simmons was doing an Instagram Live broadcast and Embiid yet again referenced Parsons' celibacy.
Simmons was minding his own business, talking about something probably 100 percent unrelated to Parsons' sex life on his Instagram account, when Embiid slid his way into the comment section and asked Simmons if he was a virgin. He then followed that up by saying that Parsons' virginity is intact. Sure.
The best part was that this comment came right after someone said that Simmons is better than Embiid. We'll have no idea if that's true from a basketball sense until Simmons returns, but when it comes to being silly on Instagram, Embiid absolutely one-ups the Sixers' talented rookie from Australia.