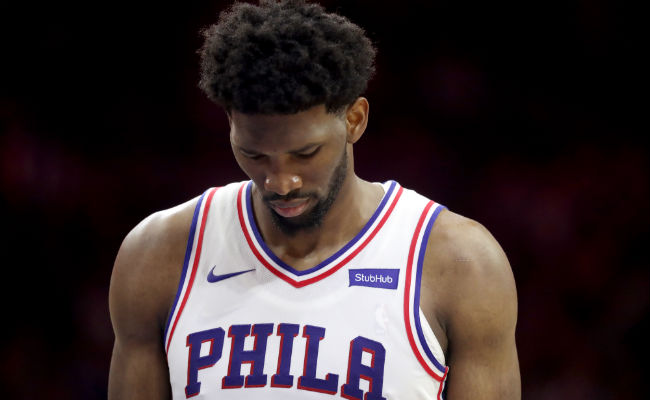 The Philadelphia 76ers are hoping a bit of holiday magic will help fix Joel Embiid's back. The forward is dealing with a back injury, but the expectation is that he will be OK in time for the team's Christmas Day showdown against the New York Knicks.
That does mean that Embiid is expected to miss a home-and-home against the Toronto Raptors on Thursday and Saturday, a big two-game stretch against one of the top teams in the Eastern Conference.
Philadelphia is in a bit of a skid, though only a portion of that skid has occurred with Embiid on the shelf. He last played in a barnburner last Friday, a triple-overtime loss to the Oklahoma City Thunder at home.
But a healthy Embiid seems more important than two regular season games, especially after the time he's missed over the course of his young NBA career. Adrian Wojnarowski reported the injury update on Embiid early Wednesday and said there's optimism Embiid's back is better in time for the Sixers' noon tip against the Knicks.
Embiid, 23, sat out consecutive losses to Chicago and Sacramento in recent days. The Sixers have lost seven of eight games, dropping to 14-16 on the season.

Embiid, averaging 24.1 points, 11 rebounds and 1.9 blocks, has emerged as one of the NBA's most dominant players this season. He missed his first full two seasons with foot injuries and played 31 games in 2016-17.
Philadelphia is clearly a better team with Embiid healthy, and the league as a whole is more fun when he's on the court. Every season has its rough patches, and this is clearly a bad stretch for the Sixers, but back issues can be killer for big men. That Philadelphia seems optimistic at all feels like a really good sign here.