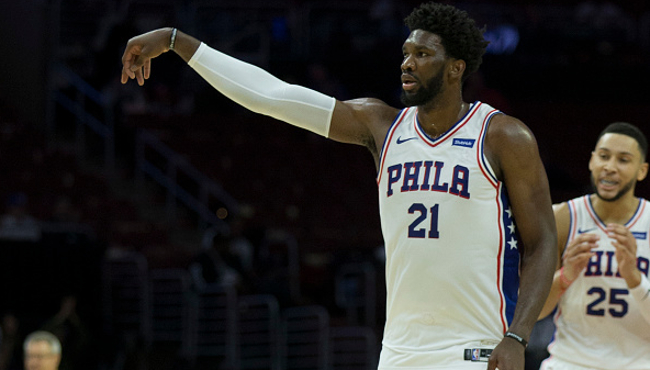 If there's anyone who knows about trolling, it's Joel Embiid. The Sixers superstar center is the undisputed king of social media among his NBA comrades, in no small part because he loves to bring the trash talk even after the game has ended, or in the case of Deandre Ayton, before they've even set foot on the same court in an NBA game.
The same goes for Draymond Green and J.R. Smith. Just look at how viciously Dray went after Tristan Thompson this summer after their Finals dust-up, or any number of instances with Smith, whose favorite pastime at one point was untying people's shoelaces during free throws.
The point is that they're all great examples of people who can get under your skin, so it makes perfect sense that they're now the targets of the beloved children's book villain with a heart of gold, The Grinch. In anticipation of the new animated feature, Dr. Suess' The Grinch, they each take turns getting annoying calls from the titular character.
This time around, Benedict Cumberbatch lends his inimitable voice to the Grinch, which also stars Rashida Jones, Pharrell Williams, Kenan Thompson, Angela Lansbury, and more, with music by legendary composer Danny Elfman. The Grinch is set to hit theaters on Nov. 9.