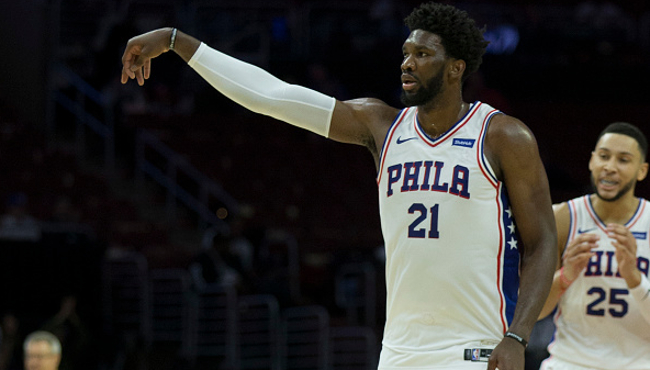 Joel Embiid hasn't had a chance yet to meet new teammate Jimmy Butler, but it's meeting that 76ers fans everywhere should be fascinated to hear about.
Embiid and Butler both have very dynamic personalities. They're competitors at a high level and care a lot about winning. Embiid is a fan of trash talk. Butler takes an 'us against the world' mentality no matter where he is. These two will either get a long swimmingly or go at each other's throats.
Former Butler teammates Karl-Anthony Towns and Andrew Wiggins told Embiid he is going to get along perfectly fine with Butler. They've spent the last year working with the guy so they know all about how he works. According to Embiid, Wiggins thinks Butler will be enough for the Sixers to win the East.

Embiid and Butler in theory should get along very well. Players that want to win want to play with guys that feel the same. Butler's biggest issue in Minnesota was that he felt the young players there didn't put in the same time and effort he was willing to put in. That has never been a criticism of Embiid.
However, the line between competitors getting along and being a powder keg is thin. Everything works well when the team is winning, but players that want to win above all else can be impossible to work with in a losing situation. If anything goes wrong then these two personalities could clash and it could be enough to bring down everything. That feels unlikely though because the talent in Philadelphia right now is excellent and this should be an excellent team.