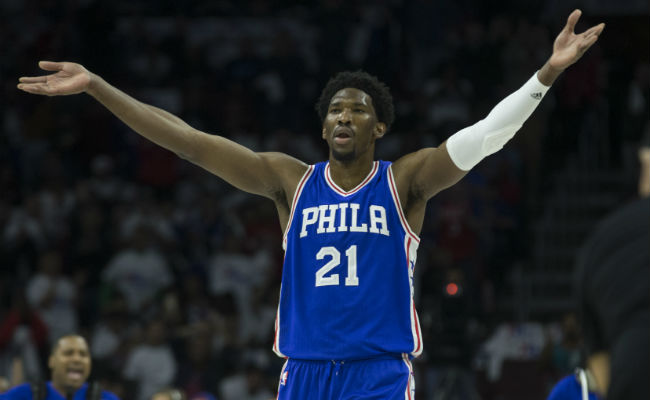 J.J. Redick is coming to Philadelphia and Joel Embiid is thrilled to have another convert to The Process. The Sixers and Redick reportedly agreed to terms on Saturday hours after free agency opened up, snagging the veteran shooter on a 1-year deal that will pay Redick handsomely.
Redick announced he's coming to Philadelphia with a familiar refrain for Sixers fans, one that Embiid has owned long after former GM Sam Hinkie coined the phrase to describe the team's rebuild.
That got Embiid excited. He quickly retweeted Redick's tweet and added one of his own. You can see the joy in his tweet.
The signing comes a day after Embiid gidily tweeted that he thought playoff spots were opening up in the Eastern Conference. Now that the Sixers have added Markelle Fultz and Redick, and with Ben Simmons and Embiid back, there's real reason to think the Sixers can make the playoffs next season in what suddenly looks to be a suspect Eastern Conference.
Plus it looks like Redick and Embiid are fast friends. Here they are watching soccer together at Steve Nash's charity soccer event from last week in New York.
The Process used to be a term of derision before Embiid embraced it and started calling himself the once-dirty word. But now it's more than just about Embiid. Something fun is brewing in Philadelphia. It just took a long time to get it right.
Stay up to date on the latest news throughout the offseason with our Free Agency Tracker.