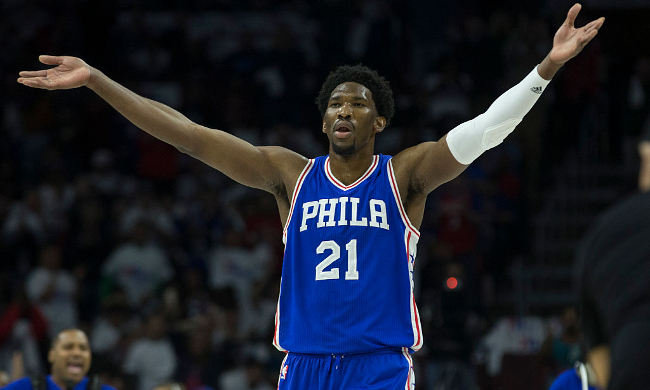 LeBron James and the Cleveland Cavaliers are making their third straight Eastern Conference Finals appearance on Wednesday in Game 1 against the Boston Celtics. In total, it's been seven years since a LeBron led team did not win the Eastern Conference — Boston topped Orlando in 2010 — and based on how the first two rounds went for Cleveland, it doesn't seem as though that dominance is coming to an end very soon.
However, at some point, father time will catch up to James and he will, theoretically, go into decline — unless he is, in fact, a robot and plays forever. At 32 years old, the clock is ticking on James and when he is no longer the most dominant player in basketball or simply retires out of boredom, there will be a void in the Eastern Conference that must be filled. The question is, who will be there to take Cleveland's place as the East's best team.
Teams with stars in their primes now may end up missing their window because of LeBron, but for teams building for the future in the East, LeBron's eventual departure from the top represents hope that they can take his place. Joel Embiid knows this and he thinks that the Sixers, who just landed the No. 3 pick in the 2017 NBA Draft on Tuesday night, are set up to be that team that pounces when James and the Cavs start to fall.

Embiid could be right. When you look around the East, few teams have acquired as many young assets as the Sixers, and if they can all develop to their ceilings (which rarely happens) and stay healthy (which has also proven to be difficult), Philadelphia could be the team with a young core hitting their primes at the right time. In four years when LeBron is 36, Embiid, Ben Simmons, Dario Saric, and whomever they select at No. 3 this year will all be getting near or entering their prime years, and that could be just about the right time for a changing of the guard.
It's not just going to be the Sixers that will be ready to fill the void, though. The Bucks have a very intriguing group of young players led by Giannis Antetokounmpo who could very well be the next great Eastern Conference star. The Celtics have the No. 1 pick and figure to be players for the future as well as right now. The Wizards backcourt of John Wall and Bradley Beal are entering their primes and if they can acquire some more talent they could very well become the top dogs in the East once the Cavs slide back.
Right now, the East has very little drama because it's assumed that the Cavs will win every year (and that assumption is usually right), but eventually the slide is coming and the competition to take over the top spot ought to be thrilling.