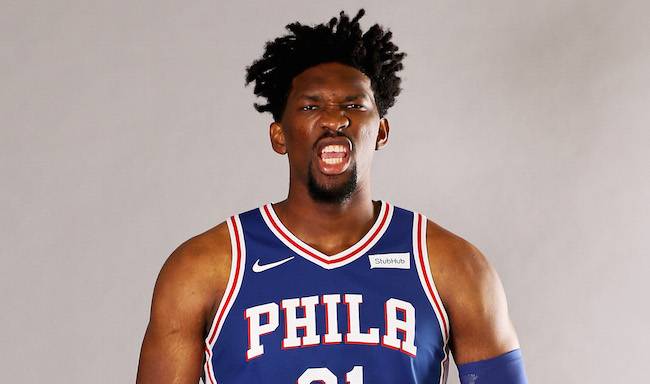 The Philadelphia 76ers are putting their money where their process is. According to ESPN's Adrian Wojnarowski, the Sixers are giving their young, budding superstar center Joel Embiid a max contract extension that will keep him if Philly for six more years, including the 2017-18 season he's already under contract for.

Embiid and the Sixers have been working on an extension for some time, but there was some concern as to whether they'd get a deal done by the October 16 deadline. The key question for the Sixers was whether it was a good idea to give Embiid, who has played in 31 total games in three NBA seasons due to injuries, a max extension. According to Wojnarowski, the Sixers have some protection written into the contract, should Embiid sustain more severe injuries that force him to miss extended time.
The deal will include some salary cap protection for the 76ers should Embiid sustain injury that causes him to miss significant playing time, league sources said.
In the end, they decided to trust the process and pay Embiid, who just returned to full basketball activities after his meniscus injury that knocked him out of last season. If healthy, Embiid is absolutely worth this deal. He dominated in his 33 games of action in 2016-17, so much so that he was legitimately considered by some for the Rookie of the Year award despite not even playing half of the season.