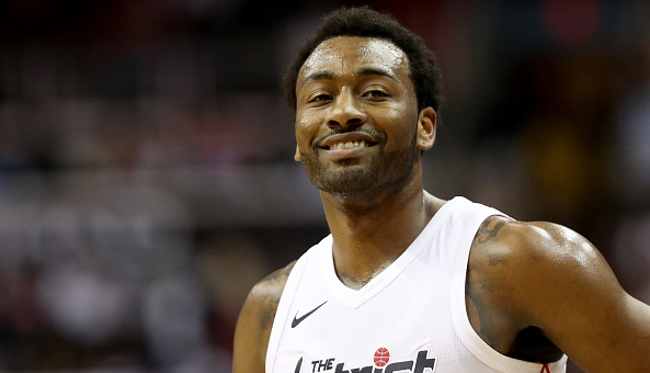 Even by the lofty standard set by the franchise, there's some serious turmoil occurring with the Washington Wizards right now. The team is 5-11 on the season, and while there's plenty of time for them to turn around after their slow start, all indications are that players and coaches are at one another's throats.
The most notable example of this in recent days was a contentious practice in which, among other things, John Wall told off head coach Scott Brooks. This led to the All-Star guard getting fined by the team. Seeing as how rumors are swirling about Wall and Bradley Beal being available on the trade market, it's not hard to wonder what the future holds in Washington.
Wall met with the media on Tuesday afternoon and decided to address this speculation head-on. Despite the drama surrounding the team right now, Wall made it clear that he does not want to leave the Wizards at any point during his career.

To give Wall credit, he's certainly saying the right things while his team is going through this rough patch, and it's probably safe to take him at his word on this one. Still, even if the Wizards and Wall did want to part ways, they're in a position where it'll be hard to trade him because of his contract, which has four years and nearly $170 million left on it. While all you need is for one team to be able to foot that bill, it doesn't look like that scenario would pop up because Wall actively wants out.