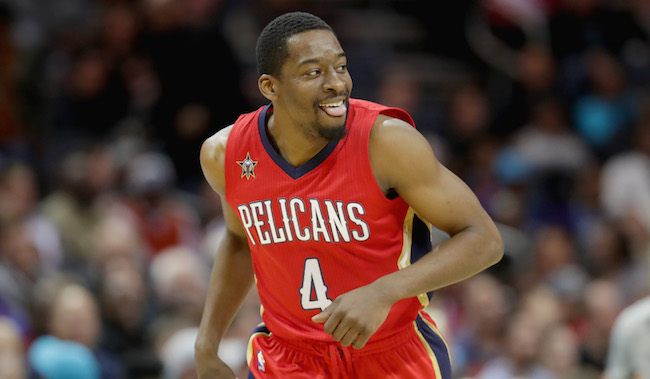 The Pelicans were in desperate need of point guard help with Rajon Rondo out after having sports hernia surgery, and on Saturday they found a veteran replacement.
New Orleans signed Jameer Nelson after he had been waived by the Nuggets so Denver could sign Richard Jefferson (after he was traded to the Hawks and subsequently waived). The move makes sense for the Pelicans, but it also caused them to waive someone to create a roster spot. The only player on a non-guaranteed deal they could waive was shooting guard Jordan Crawford, and they decided Nelson helped them more than Crawford.
As many noted, the decision wasn't an easy one for New Orleans considering how well Crawford performed this preseason and in Friday night's game against the Warriors, with 13 points and seven assists. For Crawford, it was a disappointing end to his latest NBA stint, but what he was most upset about was having to find a new home when he just ordered a new pair of sneakers that were getting delivered to his place in New Orleans.

Anyone that's ever moved and realized they have something get shipped to an old address understands this frustration. It's a miserable experience, and if I ordered some $550 sneakers, I too would be mad they were being shipped to a place I wasn't sure I was going to be at for awhile.
Crawford played well enough this preseason one would expect him to find his way onto a roster somewhere and reasonably soon, but wherever he goes, he's going to need to make one more trip back to New Orleans for his shoes.