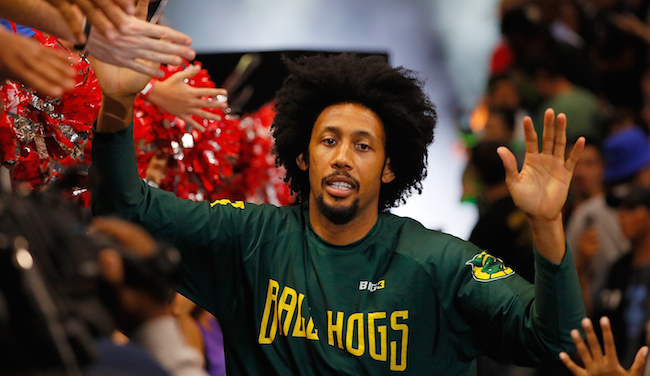 Josh Childress was once a top 10 pick in the NBA Draft, going sixth overall to the Hawks in 2004, but the small forward has been out of the league since 2014. The 8-year NBA veteran (who spent two years in Greece in the middle of his career) most recently played in Ice Cube's BIG3 league.
While Childress wasn't the biggest name on a BIG3 roster, he has earned a special honor as he has become the first BIG3 player to ink an NBA contract, as he reportedly signed a one-year, non-guaranteed deal with the Nuggets, per Basketball Insiders' Michael Scotto.
At 34 years old, Childress still has life left in his legs and will go into camp with a chance to swipe a roster spot in Denver. As Scotto notes, Childress is the 18th player on the Denver training camp roster and he'll have to challenge for a spot against Will Barton, Tyler Lydon, and Wilson Chandler at the three spot.
Even if Childress doesn't make the opening night roster for the Nuggets, this is a big deal for the BIG3, who can now point to Childress as a success story for getting at least an opportunity to get back in the NBA after playing in Ice Cube's summer 3-on-3 league. With the BIG3 setting its sights on even bigger names for 2018 and continuing to build and grow, having a player go from the BIG3 to the NBA only helps their legitimacy.