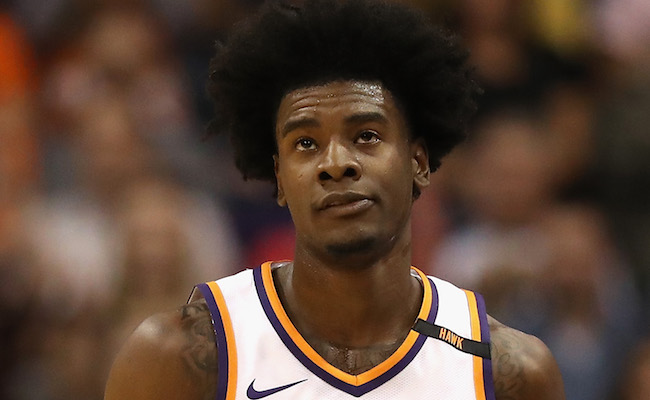 NBA Summer League is overflowing with intriguing young players in 2018, two of them being Sacramento Kings big man Marvin Bagley III and Phoenix Suns forward Josh Jackson. On Saturday evening, the two collided in Las Vegas and, at least in this particular face-off, the "victor" was Jackson, who got the better of Bagley with a vicious denial at the rim.
Jackson's blocked shot was one of two on the same possession, even if the Bagley rejection was undeniably more impressive.

Obviously, one interaction at the rim isn't enough to actually evaluate anything for either player but Jackson has flown under the radar to some degree with the addition of Deandre Ayton. As a result, the 2017 lottery pick probably could have used something like this to raise his profile again and, well, Jackson's play certainly drew quite the reaction from those assembled at the Thomas & Mack Center on UNLV's campus.
As for Bagley, this is an instance where he'll probably be able to avoid this kind of thing moving forward and his Summer League showing (dating back to the California Classic) has been mixed to this point. More than anything, this play is probably good for memes and social media but Jackson's willingness to prove a point in standing over Bagley on the play could add a bit of additional fuel to the fire.