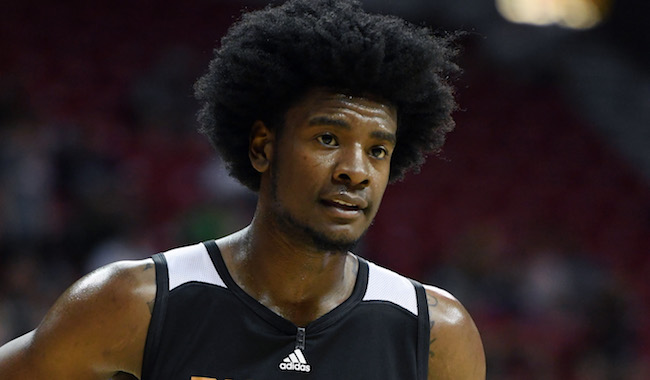 The Phoenix Suns were not on Kyrie Irving's reported list of preferred destinations. With that said, few teams have been linked (at least through the rumor mill) to a pursuit of Irving at a higher level than the Suns and that ensures that the organization is under something of an unfamiliar microscope when compared to the recent past.
On Tuesday, though, word broke that the Suns are effectively removing one of their prime trade chips from the table in the form of 2017 first round pick Josh Jackson.
In fact, the Suns have reportedly let Jackson know that he isn't going anywhere.

At first glance, this may seem like an aggressive approach, even for the No. 4 overall pick in the most recent draft. However, there has been some buzz that Irving's trade return may not be quite as impressive as you may think if the Cavs try to act quickly, thanks in large part to the fact that Cleveland will be walking a fine line with regard to keeping LeBron James happy with an offer based on present-day value.
Jackson probably doesn't check that box, simply because most rookies are below-average players in their first NBA season. Still, the former one-and-done Kansas standout fits the profile of a player that could be potentially dynamic on both ends of the floor in the future and, given that he is a wing in this era where that position is in high demand, it does make some sense that Phoenix would be reluctant to move him.
Without Jackson as a trade piece, it would be fairly difficult for the Suns, even with Eric Bledsoe as a point guard option, to make a two-team deal with the Cavs that would make a ton of sense. It isn't impossible but this move could actually shuffle the deck when it comes to the overall pursuit of Irving across the league.