With just one week to go before training camp kicks off, J.R. Smith is still without a deal to return to the Cavaliers, and ESPN.com's Brian Windhorst reports that his status will cause him to miss this week's minicamp with the team.
J.R. Smith will not attend the Cleveland Cavaliers minicamp this week in California as he and the team remain at an impasse in contract talks, sources told ESPN.com

[…]
Smith's agent, Rich Paul, and the Cavs have been in a standoff since July after Smith opted out of his contract. No recent progress has been made in the talks, sources said. Smith, who played a significant role at both ends is seeking a multiyear deal.
Everyone expects Smith to end up back in Cleveland eventually, even if it takes a while, but there are a handful of other teams who could theoretically still offer him a deal if they wanted to. Most teams have used up their cap space for the summer, but three still have more than $17 million left and three more could offer him eight figures per year.
Philadelphia 76ers ($23 million in cap space): The Sixers have plenty of money and a promising young core. The Colangelos have signed some veterans this summer to reverse three years of tanking, but they've mostly been under-the-radar locker-room leaders like Gerald Henderson. Plus, Philly already signed Jerryd Bayless, so they've filled their quota of backcourt gunners. Smith doesn't fit with their timeline.
Denver Nuggets ($20 million in cap space): The Nuggets have the cap space to make a J.R. return to Denver happen. But they're fully committed to the youth movement at this point, and signing a 31-year-old guard who needs a lot of touches would hinder the development of Emmanuel Mudiay, Gary Harris and Jamal Murray. As fun as it would be to see him back in Colorado in light of some recent law changes there, it doesn't fit Denver's timeline at all.
Brooklyn Nets ($18 million in cap space): Smith could reunite with his one-time Knicks teammate Jeremy Lin, who signed a three-year deal in Brooklyn this summer. But he has a history of being a little too fond of the nightlife in New York. The Billy King-era Nets may have taken a hard look, but with new GM Sean Marks and new coach Kenny Atkinson committed to developing their younger players, there isn't much of a fit here, either.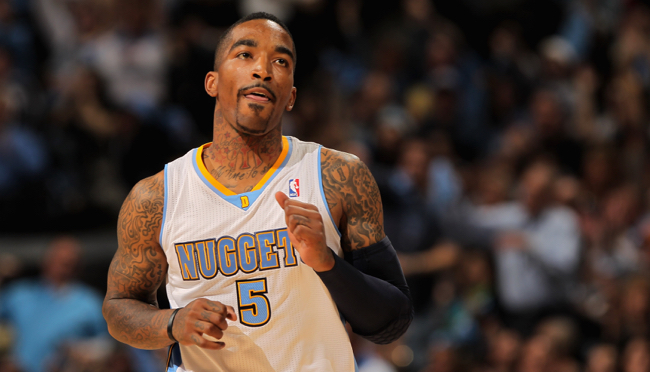 Phoenix Suns ($13 million in cap space): The Suns already have too many guards, and it will be enough of a challenge for first-year head coach Earl Watson to re-integrate Eric Bledsoe alongside Brandon Knight and second-year phenom Devin Booker. Another high-usage guard is the last thing they need right now.
Minnesota Timberwolves ($12 million in cap space): Tom Thibodeau has had success with players like Smith in the past (see: Nate Robinson in 2013). But Smith's ideal role — as an energy scorer off the bench — is exactly what Zach LaVine should be long-term. There's no reason to rush the rebuild with arguably the best young core in the league.
Utah Jazz ($12 million in cap space): This one is actually semi-intriguing. The Jazz upgraded their backcourt, trading for George Hill and signing seven-time All-Star Joe Johnson. But Alec Burks has been injured, and we have no idea what Dante Exum is going to look like after missing the entire 2015-16 season recovering from a torn ACL. Still, it's unlikely at this point that the Jazz would make a move like this. If they were going to make a move that big, they would have done it already.
There's no clear fit around the league for Smith outside of Cleveland, and it makes the most sense for both sides to eventually get a deal done to bring him back. The Cavs don't have any money to replace him if he leaves, and it's an ideal situation for him at this point in his career: he knows his role and was effective in the playoffs. Smith is a Rich Paul client, just like Tristan Thompson was last summer. Thompson's negotiations with the Cavs also dragged into camp, but they got a deal done before the season started. Expect the Cavs and Smith to do the same this year. Both sides need it too badly for it to not happen. It just could take a while.
(Via ESPN)