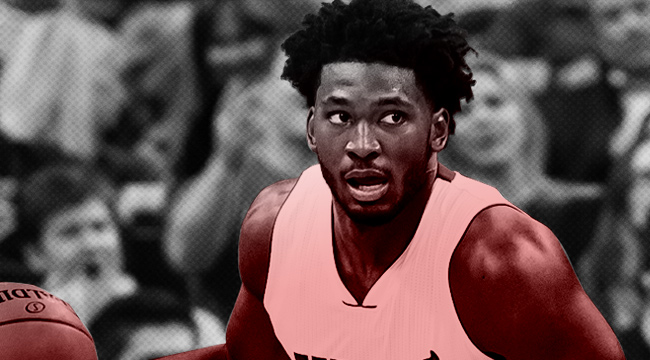 When we last spoke with him, Heat forward Justise Winslow confidently said that Miami's center, Hassan Whiteside, isn't as skilled at NBA 2K as he advertises on Snapchat.
"We played one time when I went to his house," said Winslow. "(Whiteside) only beat me by six or eight points. He's not as good as he says."
Winslow admits to primarily playing NBA 2K in more of a family setting, usually against his brother. The Winslows play in Blacktop Mode, a five-on-five pickup mode where 2K players select five NBA players, regardless of team. In the Winslow household, though, it's not as simple as picking LeBron, KD and an assorted collection of heavy-hitting NBA All-Stars. Instead, they do things a bit differently.

"We pick different rules," Winslow explains. "Left-handed guys, guys under 24, something creative to keep the game fun."
When pressed as to who is the most skilled 2K player on the Miami Heat, Winslow's answer might surprise you.
"I honestly think it's me," Winslow says. "If I put in the time and the effort, I could be the best 2K player on the Heat."
Regardless of whether he can back up his boasts, one thing that you can count on is that, after these fighting words get out, fans of Whiteside's Snapchat account will likely see the rematch between Winslow and Whiteside soon.