---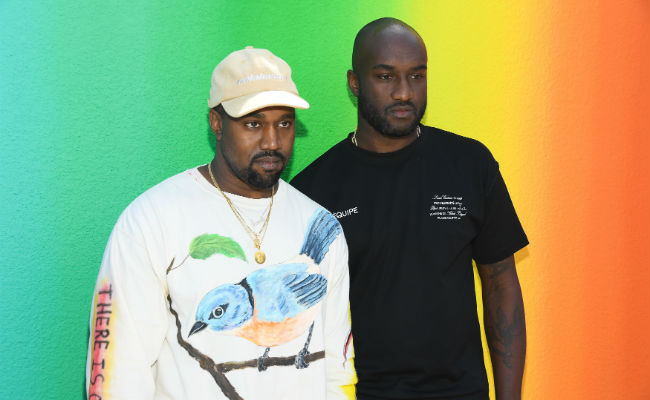 Kanye West's Yeezy brand has made a number of different shoes over the years, but they've stayed firmly in the lifestyle category. Until 2019, that is.
The rapper and design mogul behind the Yeezy brand for adidas says he is finally adding a much-clamored for basketball line. West has teased a Yeezy basketball shoe for some time, and apparently has worn prototypes of the shoe in public before. But as LaVar Ball knows, making a hypothetical performance shoe ready for the rigors of the NBA, and getting it on the market, is a much different story.
It seems that Yeezy and adidas are ready, though. West announced the addition of a basketball shoe with a two-word Tweet on Friday night that simply said "adding basketball" with a photo attached that included some apparent sketches of some designs.

We won't know what 'terrex' or '1051' will actually look like for some time, but the shoes will likely be a hot item for any NBA player who doesn't already have their own signature shoe to wear on the court. According to ESPN's sports media computron Darren Rovell, there are some initial ideas about a price point and what direction the shoes will take when they hit the market next year.
Last summer, West wore an early sample of the first Yeezy basketball shoe during an impromptu pickup game at UCLA, featuring a taller knit collar height and a full-length Boost midsole design similar to his popular Yeezy 350 casual shoe. In April, West also tweeted out an early look at another basketball concept design, which was highlighted by a more dramatic black heel panel and a wavy, layered upper through the toe.

While West has been working on basketball designs for nearly two years, it wasn't until recently that he signed off on the basketball shoe that will launch in 2019. The price point is expected to be more than $225, according to industry sources.
Rovell reported that adidas will look to "launch a variety of new Yeezy silhouettes in 2019" and has a long-term deal in place with West. It's not the first shoe line that has announced the launch of a basketball shoe in 2018, but it's certainly the most high-profile of the group. Puma is returning to the basketball market in a big way this year, and AND1 and New Balance are rumored to be interested in the hoops shoe game as well.