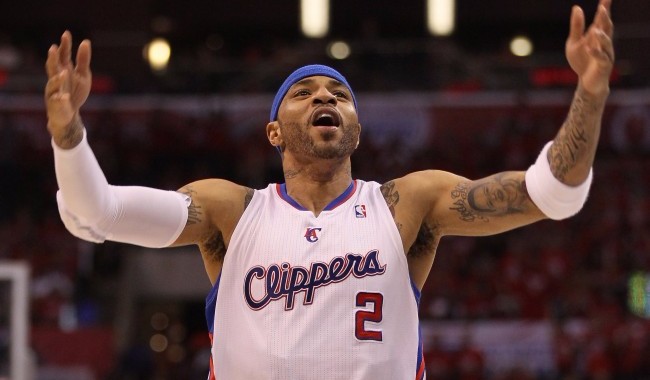 The BIG3 will wrap up its successful first year on Saturday afternoon, when the semifinals and championship game are held in Las Vegas. Kenyon Martin — whose team, Trilogy, is the favorite to win the whole thing — was one of the first big names to join the league and has had a lengthy professional basketball career, playing in Denver, New Jersey, New York, Los Angeles, Milwaukee, and overseas before committing to play in the BIG3.
The winner of the league's player-captain award, Martin was on the latest BIG3 Show podcast and discussed his upbringing. He told a story about having to catch a bus ride from Dallas to Newark to attend the revered ABCD basketball camp.
"I got invited to ABCD camp before my senior year and I couldn't afford a plane ticket," Martin told the BIG3 Show. "So a friend and I caught a Greyhound from Dallas to Newark. I had to be there. I just had to by any means necessary, I needed to show my talent."
Martin continued to explain that he ended up getting a plane ticket home from camp director Sonny Vaccaro because of how well he performed at the ABCD. He also credited his performance in Newark as one of the main reasons he was able to land a number of Division 1 offers.