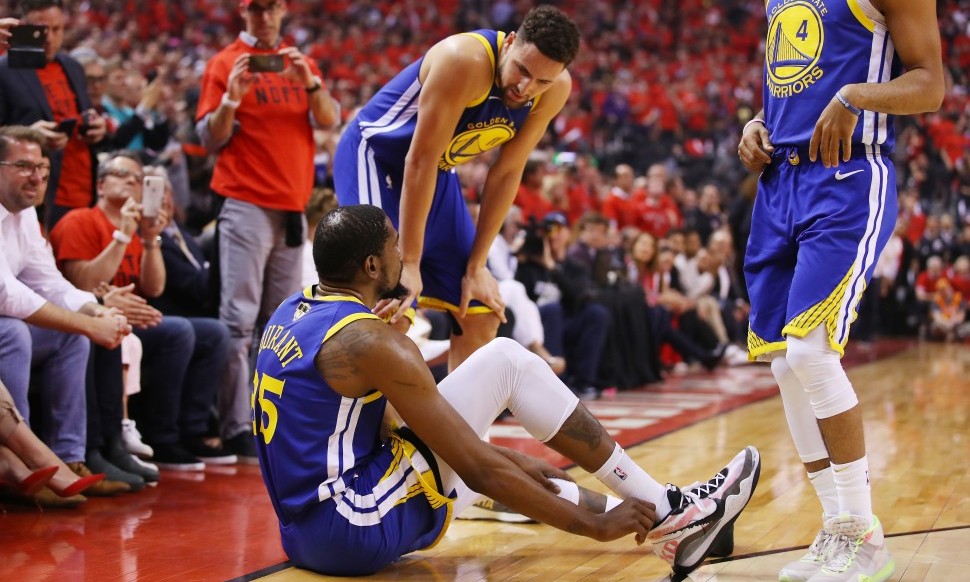 The Golden State overcame the loss of Kevin Durant (and a fourth quarter haymaker from Kawhi Leonard) and picked up a Game 5 victory over the Toronto Raptors to stay alive in the 2019 NBA Finals.
While the series will continue, plenty of attention will be paid to Durant's immediate and long-term future and, after the game came to an end, the former NBA MVP shared some of his feelings (with some NSFW language) on his Instagram account.
Durant's assertion that he is "hurting deep in the soul right now" seemed to foreshadow a less than optimal diagnosis for his injury. After the game, Warriors GM Bob Myers announced that Durant suffered an Achilles injury that will require further examination.
Clearly, the result of the contest meant a lot to Durant, both through the lens of trying to play in the first place and the outcome after he wasn't able to finish the contest after the injury. Still, this is something of a window into his thinking, knowing full well that more information will trickle out in the coming hours.
Many have weighed in with opinions on whether Durant should have played, both before and after Game 5, but Durant appears to be attempting to keep things upbeat with this response and everyone in the basketball world hopes for the best for his health status.