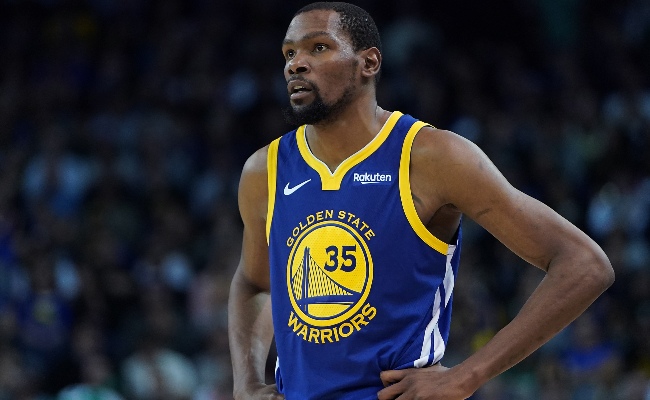 Right now, Kevin Durant and the Warriors can't afford to get ahead of themselves. They'll have to just ignore the fact that the Rockets have already landed in Oakland in anticipation of their prospective second-round match-up against them. As Klay Thompson said after Wednesday's stunning loss, thinking too far ahead is exactly what got them here.
They'll have to focus all their attention on Game 6 on Friday night in Los Angeles against a Clippers team relishing the opportunity to make the Warriors and all their fans squirm and give them flashbacks to the 2016 Finals collapse that they thought they'd put behind them for good.
However this all plays out for Durant and his team, there seems to be consensus around the league about where he'll end up this summer when his much-anticipated free agency becomes a reality.
Via Ian Begley of ESPN:
It's easier to find street parking in Manhattan than it is to find an NBA executive, player or coach who doesn't think Durant is going to sign with the Knicks in July.

Some of Durant's former teammates think it's going to happen, per ESPN sources. Several of his current teammates have told friends that they think it's going to happen, sources said. Opposing agents believe it's a fait accompli: "Just a matter of putting pen to paper," is how one agent of another top free agent in the 2019 free-agent class put it.
Warriors' general ennui, combined with their internal strife, all of which is mostly self-inflicted and which may or may not be blown out of proportion, seems to be more than enough to convince everyone about Durant's future.
Still, the NBA is a strange place, and things don't always go as planned. Just ask the Warriors. We won't know the final answer on this until July. In the meantime, they need to win what will surely be a bare-knuckle street brawl in Game 6 at Staples Center on Friday night if they want to avoid an even more nightmarish situation: a Game 7 in the first round.
(ESPN)