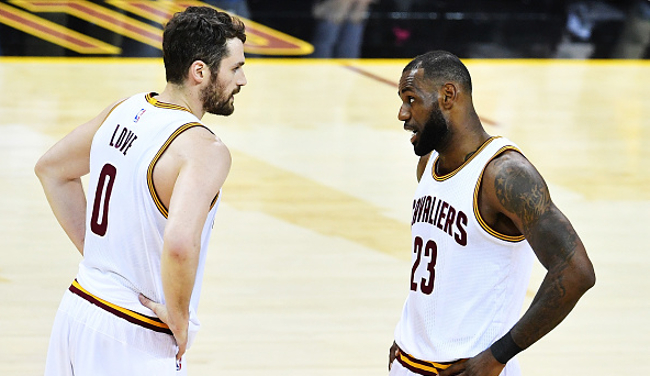 On Tuesday night, Kevin Love had one of this best all-around performances as a member of the Cleveland Cavaliers. His 38 points and nine rebounds – including a 22-point outburst in the opening quarter – were reminiscent of his more dominant days with the Minnesota Timberwolves.
That was born in part out of his frustrations from the night before, when Love struggled at the center position against the Sixers. Love found himself in foul trouble as he struggled to handle the task of bodying up Joel Embiid, who went off for 30 points and 11 boards, while Love himself was limited to just 13 points on 4-of-12 shooting and managed just three total rebounds in the game.
At one point late in the proceedings, Love felt the need to apologize to his star teammate LeBron James for not carrying his normal portion of the load that night due to being in foul trouble.
Via Joe Vardon of Cleveland.com:
"(Monday) night was particularly tough for me," Love said. "I even apologized to (LeBron James) in the fourth quarter. I got fouled on a 3 and I said, 'I'm sorry, tonight was tough, I got in foul trouble.' He said, 'You don't have to apologize for getting in foul trouble.' I thought I had to come out (Tuesday) and definitely be aggressive."
There was no better way for Love to make amends than his outing against the Heat, which came on the same night LeBron earned the first ejection of his career for charging at an official and hurtling obscenities at him after a no-call on the offensive end.
The Cavs would obviously prefer to see more efforts like that from Love as he continues to fill in at center for an injured Tristan Thompson, who probably can't return to action fast enough, as far as Love is concerned.