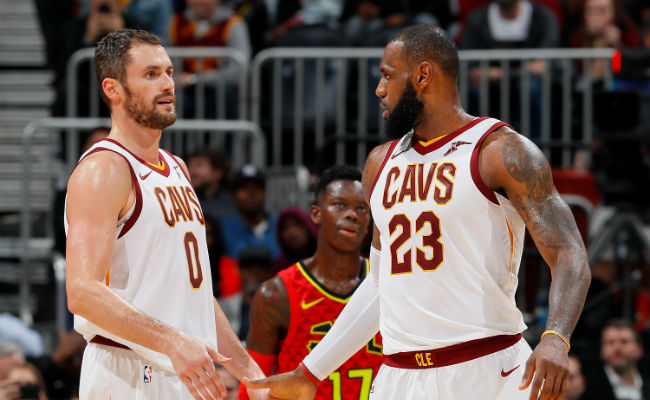 There have been a whole lot of questions surrounding the Cleveland Cavaliers in recent days, which is the sort of thing that happens when your team loses LeBron James in free agency. While many of them have to deal with the way the team will rebuild in light of his decision, one major questions is what exactly will happen to Kevin Love?
The veteran forward could be the centerpiece of the Cavaliers this year, or if Cleveland wants to embrace the tank, Love can be moved elsewhere and make his presence felt on a contender. Either way, it's going to be interesting to see what the team does with its "other" superstar.
Love has been quiet since James left town, but on Thursday, he told Sports Illustrated what he did upon learning that the Lakers acquired the best player in the world. He was spending time with some friends and made it a point to step away and get in touch with some people, including James.

"I was in the Hamptons and I was sitting next to a couple really good friends, and I just looked down at my phone and said 'Oh, Bron just signed a $154 million contract with the Lakers,'" Love said. "I said 'Ok, gotta make a few calls,' so I stepped out and that was that. Texted him later that night, told him I loved him, told him I appreciated him and good luck."
Who knows? Perhaps down the road, James and Love will be teammates again. The Lakers could use some shooting, you know.