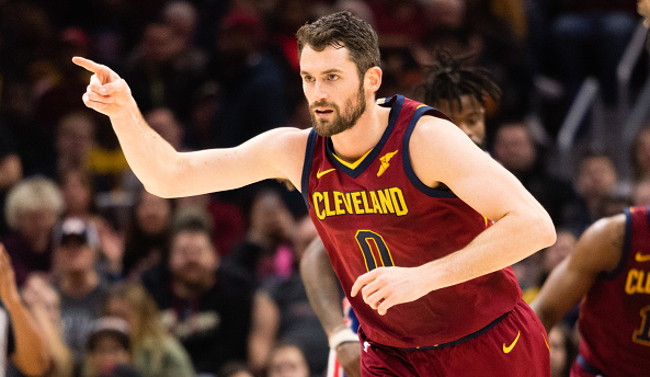 It's been quite the rollercoaster this season for the Cleveland Cavaliers. After the failed experiment with Isaiah Thomas, the front office cut ties and made some major roster changes at the trade deadline to try and salvage a campaign that was quickly going south.
Despite some positive flashes, there's been an adjustment period as Cleveland tries to integrate several new players into its lineup and work to find some consistency in anticipation of what it hopes will be a long playoff run. One of their biggest question marks has to do directly with the youth and inexperience of many of the new faces.
It has also had to deal with the extended absence of veteran forward Kevin Love due to an injury. The team did, however, pass on some good news when it announced that Love would make his return against the Milwaukee Bucks on Monday night.

Love has missed more than a month and a half after breaking his hand against the Pistons in late January. His return also coincides with the organization's announcement that head coach Tyronn Lue would be stepping away from the team indefinitely to deal with a lingering health issue.
With the season quickly winding down, the Cavs have plenty of work to do to make all of their pieces new and old coalesce if they want to get back into championship contention this spring. Adding an All-Star like Love back into the fold will almost certainly help speed up that process.