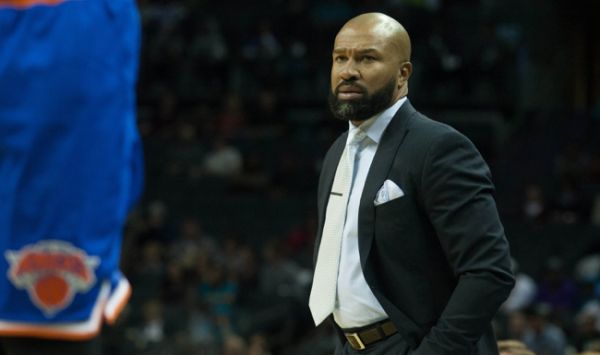 The New York Knicks fired coach Derek Fisher on Monday morning after a 23-31 start to the season, according to multiple reports.
Kurt Rambis will be the interim head coach.
The Knicks confirmed the reports.
Fisher was in the middle of his second season with the Knicks. He went 17-65 in 2014-15.
The Internet had some reactions to this breaking news.
Fisher was also entangled with Matt Barnes over an alleged incident involving Barnes' ex-wife, Gloria Govan. The NBA fined Barnes $35,000 for threatening Fisher.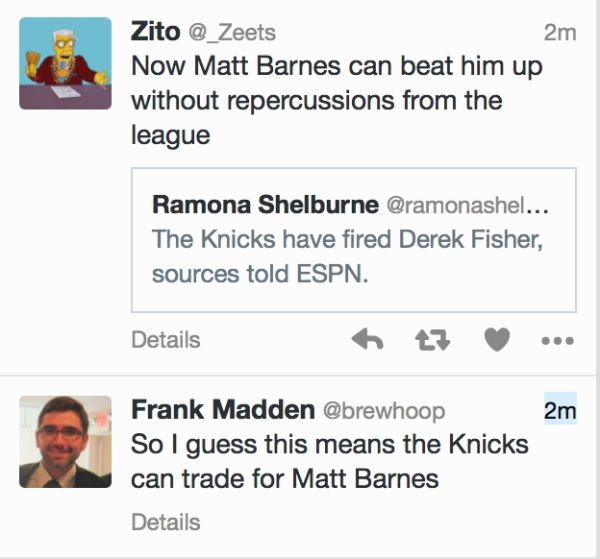 The Knicks were actually having a nice little season before going in the tank the past three weeks; they were 22-22 on Jan. 20, but have gone 1-9 in their past 10 games to fall five games out of a playoff spot. After a 17-65 season, sitting at 22-22 probably looked very nice before this recent terrible run.
Rambis hasn't been an NBA head coach since two seasons in Minnesota from 2009 to 2011. He put together seasons of 15-67 and 17-65 before he was relieved his duties. His only other coaching experience came in 1999 with the Los Angeles Lakers when he took over for Del Harris during the lockout season, going 24-13 before losing in the second round of the playoffs to the San Antonio Spurs.