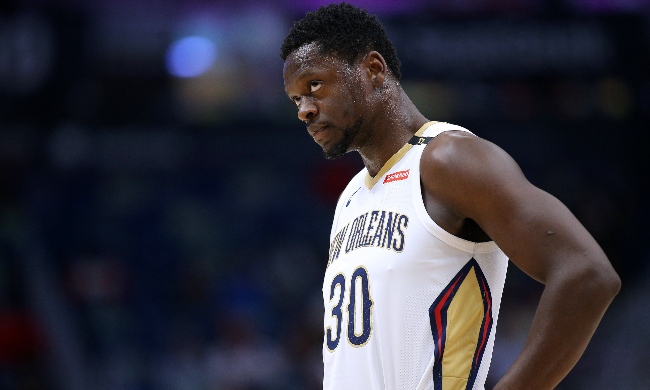 The New York Knicks hoped this would be the summer they added a pair of max free agents, but that dream ended before the moratorium period even began, as Kevin Durant and Kyrie Irving decided to link up in Brooklyn.
New York had apparently decided Durant was too risky coming off an Achilles to give a full max too, and shifted focus elsewhere, looking for younger players. The result was a meeting in L.A. with Julius Randle, and the two sides were able to hammer out a deal in the form of three years, $63 million to bring the forward who had a very strong year in New Orleans to the Big Apple.

According to Chris Haynes, the deal includes a team option for the final season.
It's a hefty pay day for Randle, who averaged 21.4 points and 8.7 rebounds per game last season with the Pelicans, as New York looks to use up their cap space on non-max guys — barring something unforeseen happening with Kawhi Leonard. Randle had a very good season in New Orleans, restoring his value after a rough exit from the Lakers, but this seems like a steep price to pay for Randle given his defensive weaknesses.
All things considered, it's not an awful deal, pending what New York does with the rest of their space, and while the Knicks won't be contenders in the immediate, he's a player that can help them raise their floor.