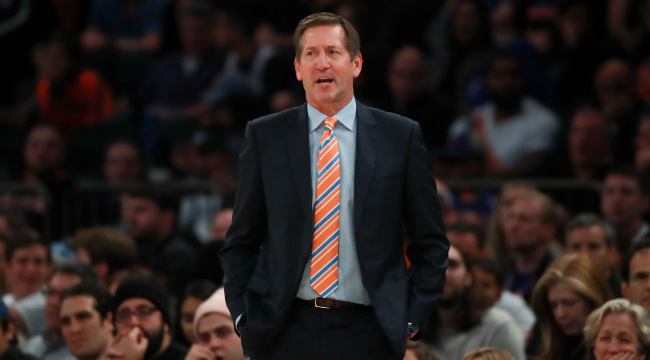 Because the NBA postseason will continue for the next two months, it's sometimes hard to remember that for 14 teams the offseason begins this Thursday. While most league business happens after the Finals as the NBA Draft nears and free agency looms on July 1, teams out of the playoff picture will make some major moves this week.
After an extremely rare offseason in which no coaches lost their jobs, this summer figures to be filled with changes as three coaches have already been fired in the NBA this season, leaving interims in place in Phoenix, Milwaukee, and Memphis. All three teams will begin their coaching search in earnest when their season ends — which is Thursday for the Suns and Grizzlies — and at least in Phoenix and Milwaukee, the interims will have a chance to land the full-time job.
Elsewhere, more franchises will likely join the coaching carousel this summer. The Knicks and Magic are among those teams expected to make changes, and according to The New York Times' Marc Stein in his latest newsletter, those two could let their coaches go and start their searches "as early as Thursday."
The Knicks are expected to, unsurprisingly, try to make a splash by landing a big name on the coaching market and have been tied to Doc Rivers and Mark Jackson as likely targets. Orlando, on the other hand, continues to be a revolving door of coaches, and it will be fascinating to see who they would be able to land on a coaching market that figures to be highly competitive, as well as what kind of coach they go in search of to finally lift them out of mediocrity.
Stein also notes there are more teams set to enter the mix in the near future, with Detroit expected to have a sitdown between Stan Van Gundy and owner Tom Gore to determine the coach/president/GM's future with the Pistons next week. With Blake Griffin on board, it will be interesting to see whether, should they make a change, that job is one of the more coveted ones that will hit the market or whether coaches (and front office candidates) will be spooked due to the fact that they are locked in to that core group for the next few years.
Of all the jobs, Milwaukee should get the most legitimate interest from top candidates. The Knicks will swing for the fences with the promise of big money and a sales pitch that they have a franchise player in Kristaps Porzingis, while the Pistons will hope someone sees a vision of success with their three players currently on big deals.
That leaves Orlando and Phoenix in interesting positions, with the Suns having the more intriguing stable of young talent, and helping them is James Jones' relationship with David Fizdale. However, the Lakers also may make a run at Fizdale which would throw a wrench in Phoenix's plans and thrust Luke Walton near the top of the list of available coaching candidates for some of those other teams. In any case, this offseason will be fascinating on the coaching front and may be wilder than the player movement in free agency should the top stars choose to stay put.