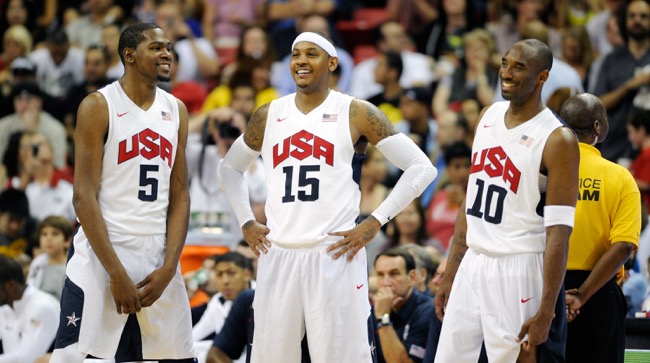 Kobe Bryant has had a change of heart. Despite proclaiming last year he wanted to earn a spot on the 2016 Olympic basketball team, the 37-year-old Bryant has decided to forgo any attempts at making the team.
The Lakers star, who has already announced his intent on retiring from the NBA after this season, informed reporters of his decision to withdraw his name from Team USA consideration before Saturday's game against the Jazz.
It's hard to see fault in that explanation, but one has to wonder whether this is actually Kobe's decision, or whether he was just given the opportunity to bow out gracefully.