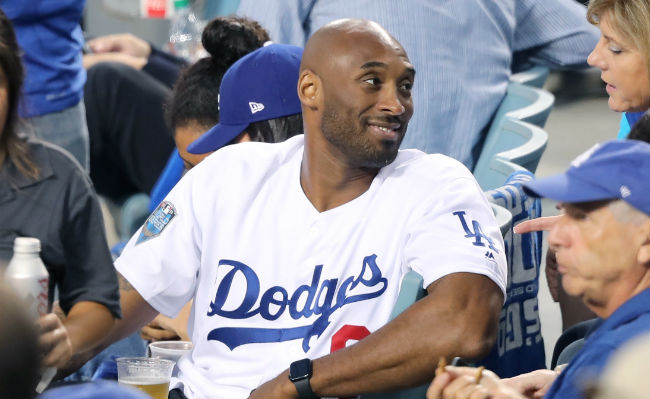 Kobe Bryant's Mamba Mentality branding is coming to a Los Angeles sports performance academy.
The Mamba Academy is the new name for a "holistic athlete training" facility in Thousand Oaks that Bryant has partnered with to expand his work with the athletes of tomorrow. Bryant is no stranger to hosting workouts with young basketball players. His runs with Jayson Tatum made headlines all summer in the NBA world. But the Sports Academy becoming the Mamba Sports Academy is something different.
Bryant announced the partnership with the Sports Academy on Monday and seem excited about working with the multi-use facility.
"MAMBA Sports Academy is a natural expansion of my commitment to educating and empowering the next generation of kids through sports," Bryant said in a statement. "We focus on offering a premium experience on proper training for young athletes, and infuse a little 'Mamba Mentality' into their programs."

The facility itself is massive — more than 100,000 square feet — and has room for a lot more than just basketball. It boasts five basketball courts, five volleyball courts, two beach volleyball courts, an artificial turf field, an esports training ground, batting cages, pitching mounds and even a jiu jitsu school. The release said the facility's re-branding should be complete by January, and another facility might be in the works elsewhere around southern California.
The Mamba Academy dropped a video on Monday to celebrate the new partnership as well.
Bryant has been busy since his retirement from the Lakers. And while that's far from surprising, him owning an Esports training ground" certainly wasn't high on the list of potential post-basketball hobbies for most.