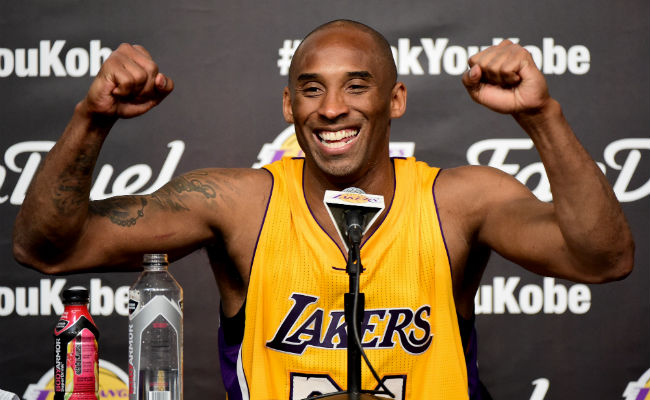 Kobe Bryant Night is coming up for the Los Angeles Lakers, and if you want to see the Black Mamba's jersey numbers get retired in person, it'll certainly cost you.
The Lakers are retiring both Bryant's No. 8 and No. 24 numbers on Monday against the Golden State Warriors, and prices for the game and ceremony at Staples Center are some of the most expensive NBA tickets in years.
Already a major attraction with Steph Curry and the Warriors in town, a chance to honor a Lakers legend is a chance for scalpers to make some sweet, sweet cash off the event. The secondary market for the Bryant retirement game is pretty insane, to the tune of $1,477 per seat on average. That's more than any NBA regular season ticket of the past two years, according to ticket reseller Ticket IQ.
The last ticket that cost more was actually Bryant's last game, which cost an average of more than $2,000 each. That's far and away the most expensive, but other big-budget tickets are a bit closer to Kobe's retirement night costs.
The hype for Bryant's special day is pretty remarkable. NBA TV is showing some of his greatest games this week, and if you can't get a seat to the retirement ceremony you can certainly buy one of many hats with his statistics on them. The one statistic that matters, though, is that if you want to get a last-minute seat to see Kobe's numbers raised to the rafters, you'll need to commit to a pretty hefty credit card bill in the future.