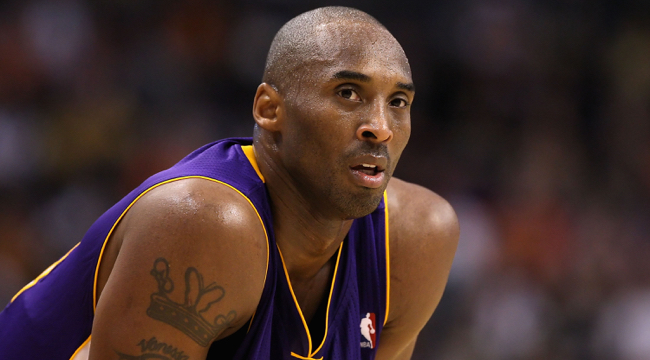 We still don't know if this will be the last season in Kobe Bryant's career, but if this is his last appearance as an active player in NBA 2K, it will come with the lowest rating Kobe has ever had in the game.
Bryant will reportedly receive an 85 overall rating, down from an 89 in NBA 2K15, and a 93 rating in both the '13 and '14 versions of the game. The history of 2K NBA games dates back to only 1999 so it doesn't account for the entirety of Kobe's career. They do however feature the 1997-98 Lakers as a "legendary" team, which features a second-year Kobe with a rating of 80.
As a reference, some of the players rated an 85 in NBA 2K15 included: DeAndre Jordan, Rajon Rondo, and Kobe's ex-teammate, Pau Gasol.
It may seem harsh that Kobe's rating is dropping so heavily, but it's probably the right thing to do considering that he has played in only 41 games over the last two seasons and is 37-years-old.
With that being said, you just know that if he believes that his 2K rating is below what it should be, Bryant will use it as extra bulletin board material to go out and prove everyone wrong this upcoming season.
(Via: Twitter)