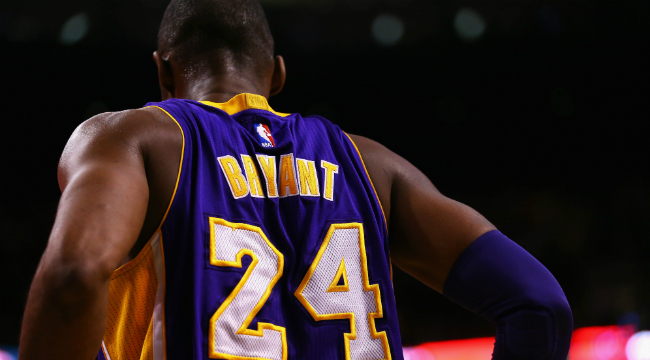 Remember how before Kobe Bryant officially announced his retirement, lots of people just assumed it was going to be his last season anyway? Well, one fan named Jesse Sandler saw it coming, and made a savvy purchase just 18 days before it became official — four tickets to what will likely be Kobe's last game: a matchup with the Utah Jazz at Staples Center on April 13. Considering the unique circumstances, Sandler's $900 pay-out seemed pretty reasonable, too.
It was a perfect triumph of capitalism, with an enterprising soul recognizing the value of a commodity one step before the masses and getting a great deal. The one problem with that plan was that he bought the tickets from StubHub, who decided that they couldn't let a great deal stand.
Sandler took his tale, with documented evidence, to TheLead Sports, and it is a horrible look for the secondary retailer. Basically, StubHub realized what a sizable discount Sandler had gotten and decided to simply renege, taking the tickets back and giving him a refund so they could resell the tickets closer to the $1,500-plus they were getting for similar seats. Oh, and they topped off the refund with an extra $100. How sweet!
Of course, this is horrifying and violates the core concept of StubHub's business model (or at least the one they present publicly). Sandler was predictably furious, and suffered through endless customer service calls, but no little throw-ins or apologies StubHub offered could compensate for the fact that they had snatched a once-in-a-lifetime opportunity from his hands for no other reason than a realization they could get more money from someone else.
We encourage you to read his account in full; consider this our contribution to the public shame campaign TheLead is mounting to get StubHub to make things right. Let's get Jesse to the game.
UPDATE: Looks like StubHub is attempting to rectify the situation.
(Via TheLead Sports)
Now Watch: The Greatness Of Kobe Bryant's Legacy