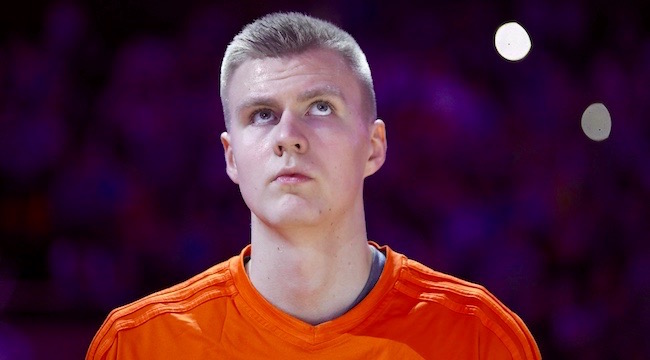 Less than two months into his already eye-popping rookie season, Kristaps Porzingis gave the New York Knicks even more reason to believe in his future.
"I'm putting in a lot of work now," he told ESPN in December, "and I'll put in a lot of work in the offseason to next season hopefully be more prepared to play at the 5."
The time has come for Porzingis to live up to his word. And though citizens of his native Latvia may not be pleased by his decision to sit out qualifying for this summer's Olympic Games, Knicks fans will be absolutely thrilled by his justification for doing so.
As explained to Ian Begley of ESPN, Porzingis is skipping international competition with the goal of reaching his potential as a prototype modern-day center.
"My heart is saying you should go and play for your country, you should represent your country," Porzingis said last month. "At the same time, with my head, I'm understanding this is a big offseason for me and I really want to work individually."

[…]

"Not only putting on weight and being big, but being more athletic, quicker, being able to guard smaller guys when we switch," Porzingis said last month. "I want to be the guy who can be last quarter on the court as the 5-man and be able to guard everybody and switch with everybody. That's how basketball is these days."
The 20-year-old also says his goal is to begin next season weighing approximately 245 pounds, some 12 pounds heavier than his playing weight in 2014-15.
It's no revelation that the key to unlocking Porzingis' utmost potential is his ability to play the 5. That was true leading up to last June's draft, and became even more apparent as he established himself as one of the game's brightest young players over the past six months.
A center with Porzingis' fully-realized talents as a shot blocker and three-point shooter is one the league has never seen. The question was always whether he'd develop the strength and overall toughness to effectively bang with basketball's biggest bodies and hold up physically – a possibility that seems increasingly likely given his approach to the offseason.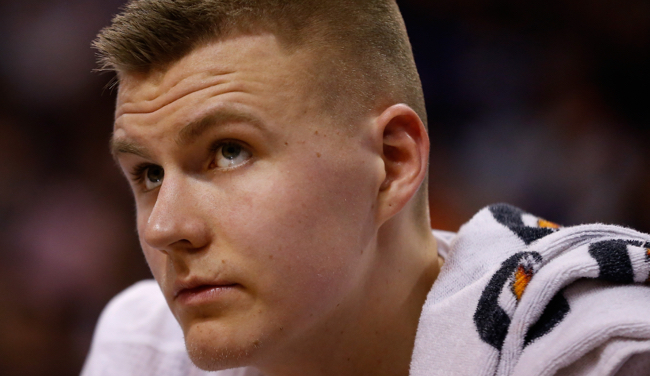 According to nbawowy, Porzingis played 477 minutes as New York's center last season, an admittedly low number that was still far larger than anyone anticipated coming into 2014-15. While those Knicks lineups scored at a league-best pace, they hemorrhaged points at a level that made them unplayable for extended minutes, too. Why? Mostly due to defensive rebounding and opponent free throw rates that would have ranked last in the NBA.
That's not all on Porzingis, of course. New York's defense was nothing special all season long, and a bigger onus on that end of the floor falls on his teammates in downsized lineups, too. But what's also true is that Porzingis' struggles as a rebounder and post defender loomed all year long and that he clearly wore down as the season progressed.
Will those same bugaboos plague him in 2016-17? There's no way to tell for sure. As his decision to focus on training this summer makes clear, though, Porzingis is doing all he can to ensure that won't be the case.
(Via ESPN)